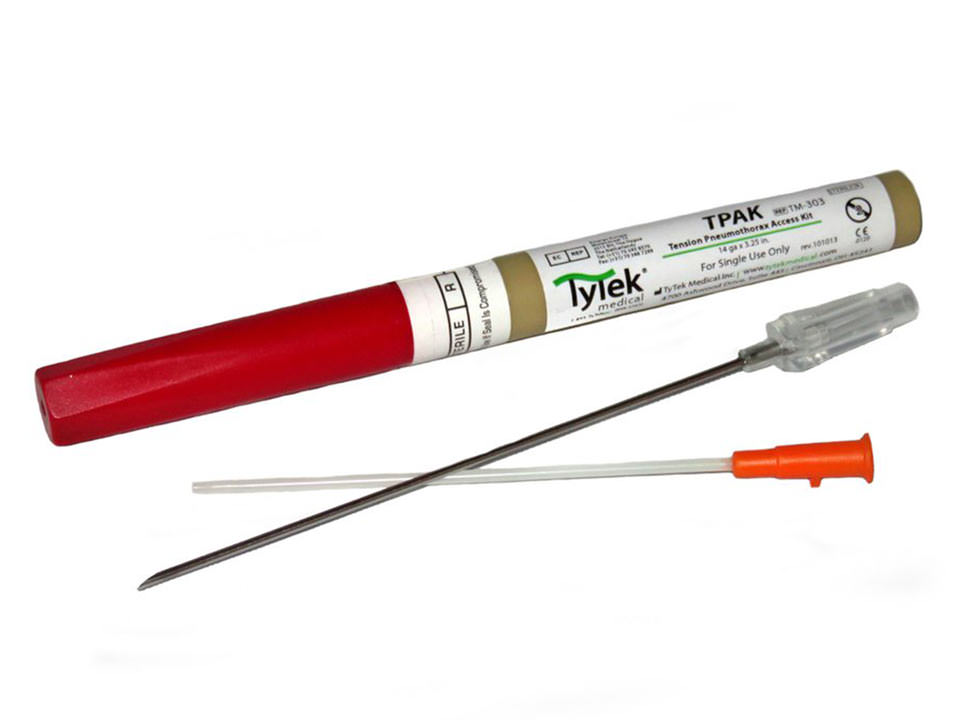 TyTek TPAK Tension Pneumothorax Access Pack
The TyTek Tension Pneumothorax Access Pack (TPAK) is a 14 gauge by 3.25" needle and catheter for use in the management of combat casualties who present with the signs and symptoms of a tension pneumothorax.
14 ga x 3.25" needle with catheter

Rugged case for carrying in first aid kits and for use as a portable sharps container to dispose of used needle.

Easy to twist off color coded cap for quick identification in bag.

Made in USA

5-7 Year Shelf Life
Be the first to ask a question.