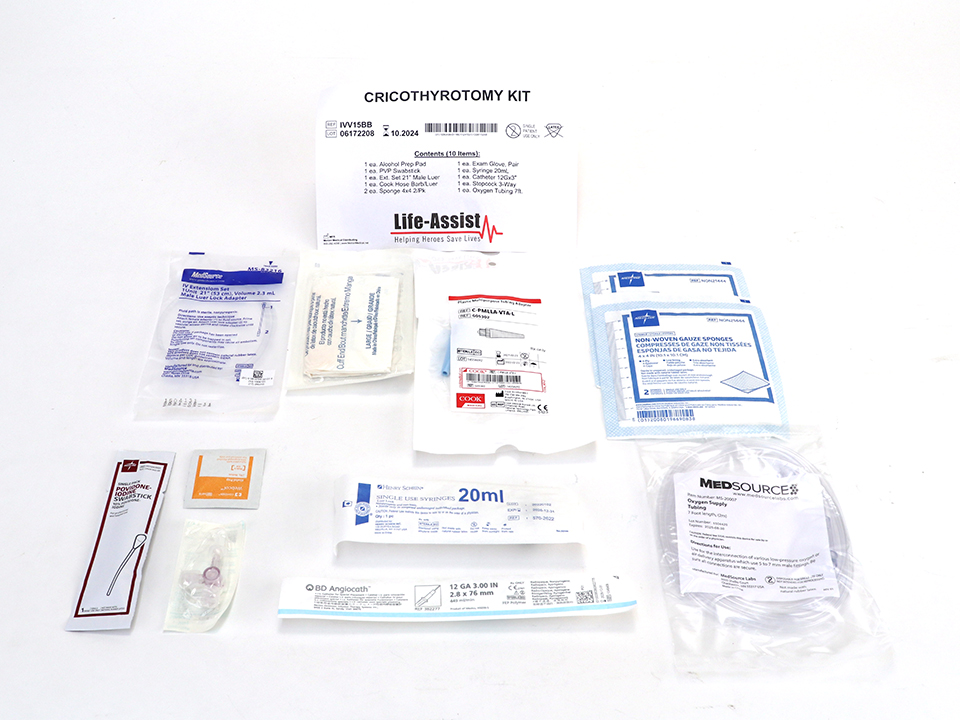 Emergency Cricothyrotomy Kit
Cricothyrotomy Kit contains the tools needed in emergency situations to perform a cricothyrotomy.
Contents:
1 ea. Alcohol Prep Pad

1 ea. PVP Swabstick

1 ea. Ext Set 21" Male Luer

1 ea. Hose Barb/Luer

2 ea. Sponge 4x4" 2/Pk

1 ea. Exam Glove 2/Pk

1 ea. Syringe Luer Slip 20cc

1 ea. Angiocath 12Gx3"

1 ea. Stopcock 3-Way

1 ea. Oxygen Tubing 7 ft.
Note: Consult with your medical director for proper procedure prior to use.
Can I attach the Emergency Cricothyrotomy Kit to my Ambulance Oxygen Tank?
Anonymous- On Tuesday, 04 June 2019
Yes, the Emergency Cricothyrotomy Kit is designed to be used with the liter flow outlet on an oxygen tank regulator or flowmeter.
Jim L.- answered On Thursday, 06 June 2019