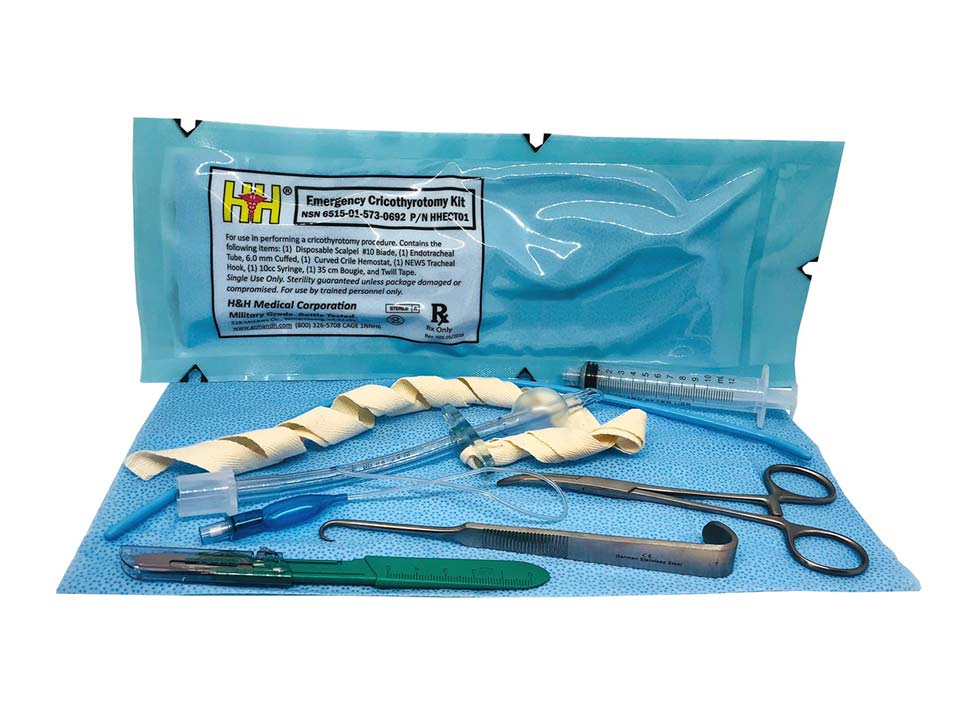 H&H Emergency Cricothyrotomy Kit
The H&H Emergency Cricothyrotomy Kit contains the tools needed in emergency situations to perform a cricothyrotomy.
Scalpel #10 blade for incisions

Endotracheal tube, 6.0 mm cuffed for maintaining an open airway

35 cm bougie designed to guide the airway into place

10cc syringe for inflation of airway cuff

Curved Kelly forceps or clamping or opening.

News Tracheal Hook

One Buff Twill Cotton Tape for stabilizing the airway
Be the first to ask a question.