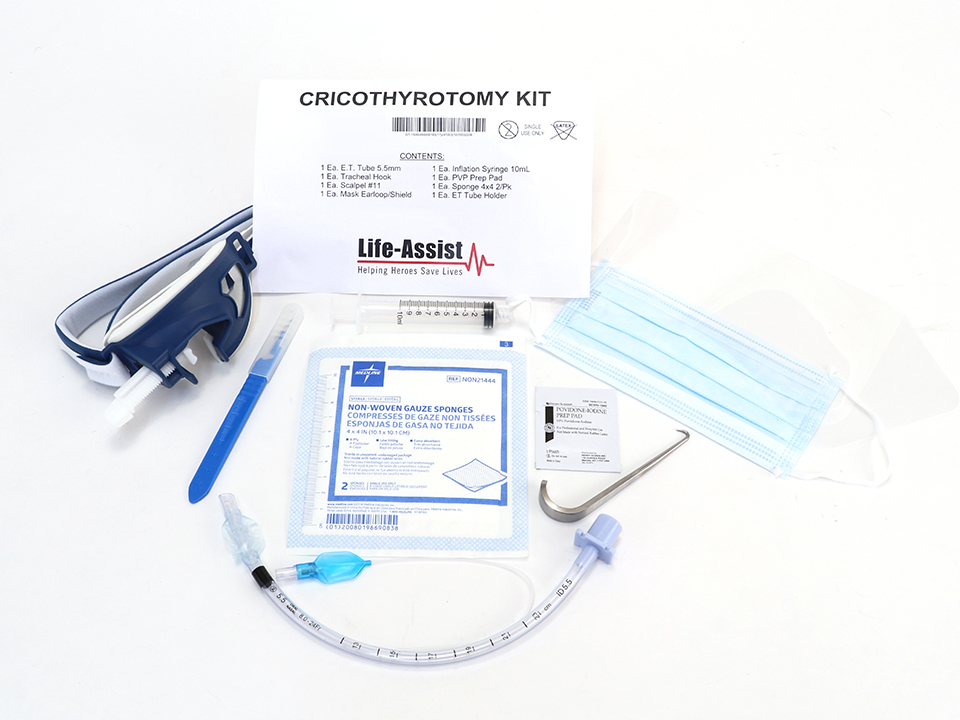 Motion Medical Emergency Cricothyrotomy Kit
When you need to perform this procedure, it's all here. Fits easily in the airway bag. Promotes infection control and waste management.
Includes:
1ea Cuffed ET Tube, 5.5mm
1ea Tracheal Hook, 4 inch
1ea Disposable Scalpel, #11
1ea Sterile 4x4 Gauze Pad
1ea Thomas ET Tube Holder
Note: Consult with your medical director for proper procedure prior to use.
Be the first to ask a question.