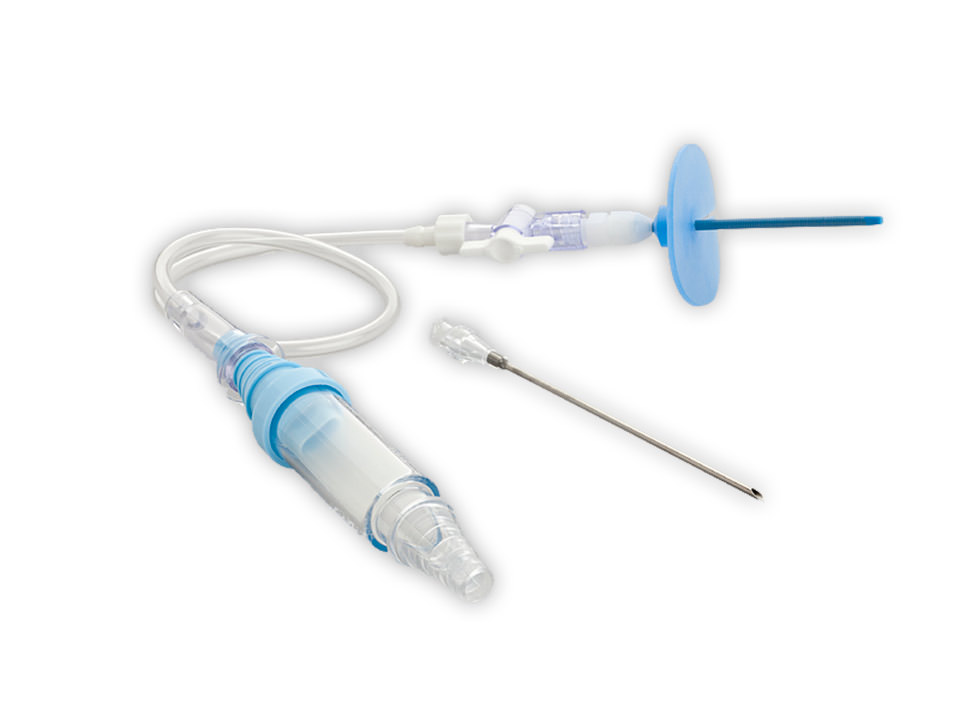 COOK Emergency Thoracentesis Kit
Contains all items necessary to perform a thoracentesis procedure to relieve a simple or tension pneumothorax. This kit includes Cook's exclusive reinforced kink-resistant airway catheter, with stainless steel introducer needle.
Catheter is 8.5 french (15 ga.) and is available in two lengths - 6.0 cm (2.4 in) or 8.7 cm (3.4 in)

Includes Molnar Disc to adjust depth of catheter into thoracic cavity, alcohol prep pad, ChloraPrep applicator, and transparent tape
Downloadable Documents
Note: Consult with your medical director for proper procedure prior to use.
Be the first to ask a question.