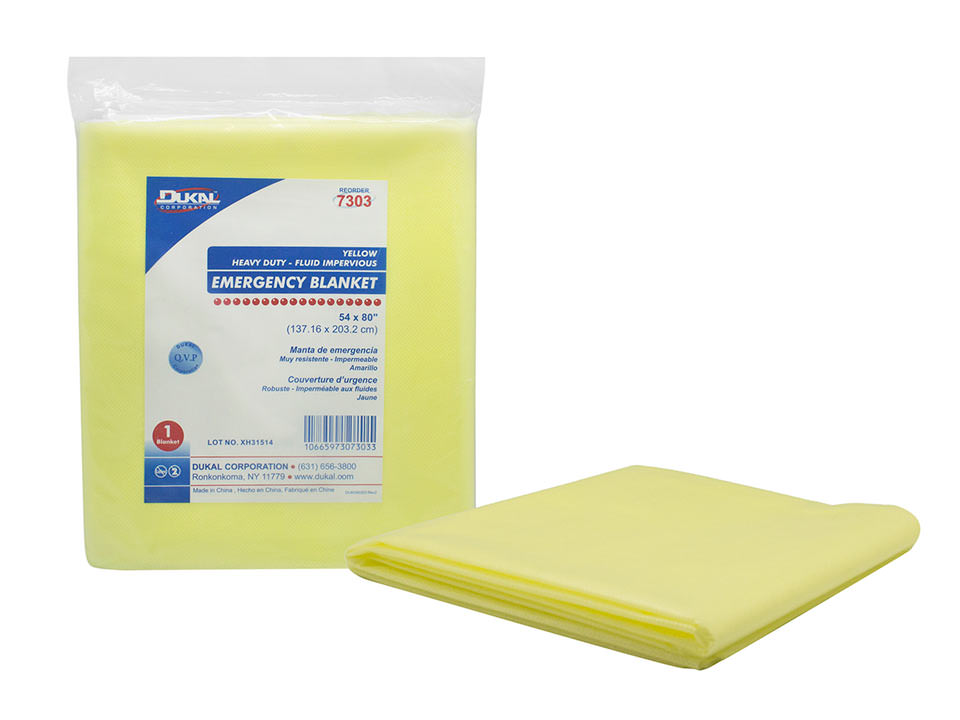 DUKAL Yellow Emergency Blanket
The DUKAL yellow emergency blanket is a heavy duty polymer coated blanket ideal for all weather conditions. The poly-coating makes this blanket impervious to fluids while the high-visibility yellow keeps patients visible and safe in difficult conditions.
High visibility

Latex free, water and fluid resistant

54" x 80" size provides ample cover area

Individually wrapped to conserve space
Material: Polymer coated

Color: Yellow

Size: 54" x 80"
Is the DUKAL Yellow Emergency Blanket latex free?
Anonymous- On Wednesday, 22 March 2023
Yes, the DUKAL Yellow Emergency Blanket is latex free.
Forrest U.- answered On Thursday, 23 March 2023