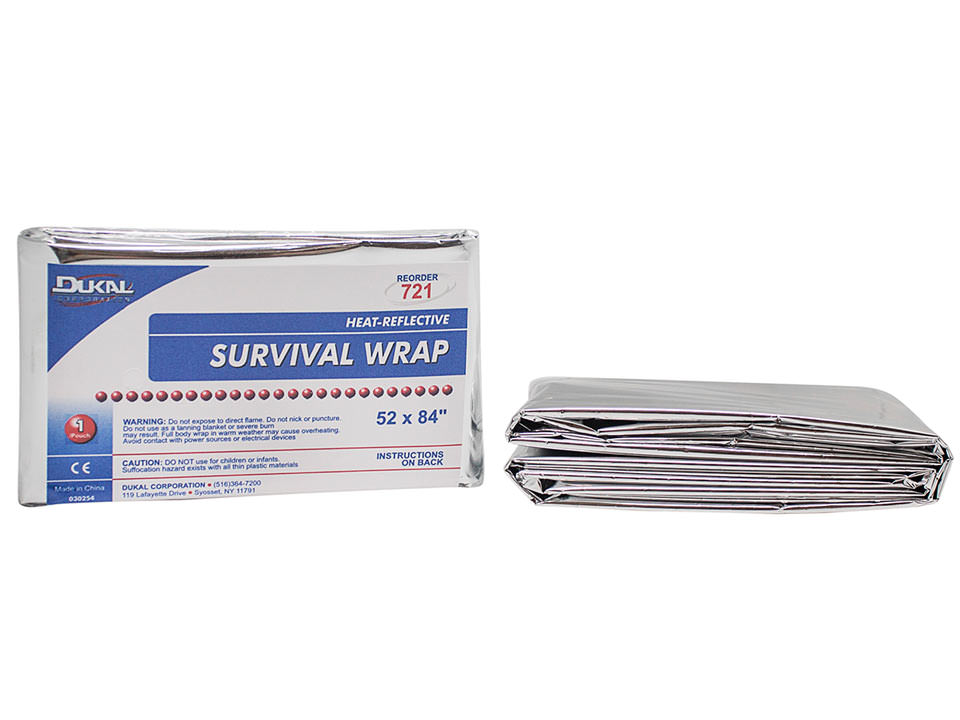 DUKAL Silver Survival Wrap
DUKAL Silver Survival Wrap is an emergency blanket intended to help retain heat in unexpected situations. Its mylar silver construction makes this blanket naturally reflective for higher visibility while the individually wrapped package keeps this blanket compact and easily pocketed in any bag or work-pack.
Reflective polyester film construction

52" x 84" for wrap-around coverage

Individually wrapped to conserve space

Works to trap and maintains body heat
Material: Polyester film

Color: Reflective silver

Size: 52" x 84"
Be the first to ask a question.