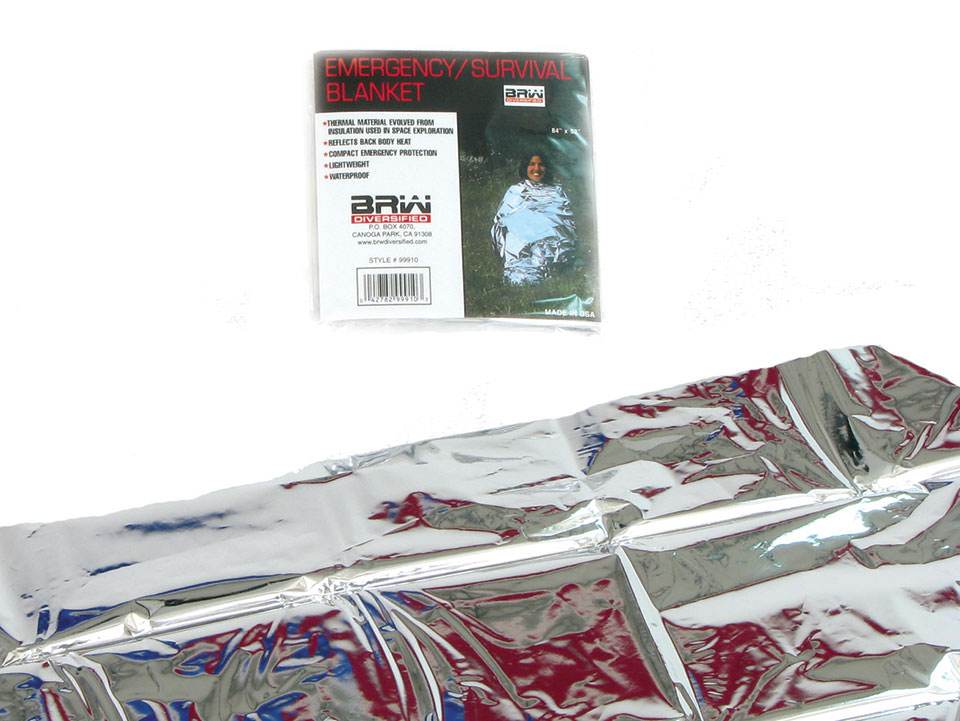 Emergency Survival Blanket
The Emergency Survival Blanket is a reflective blanket designed to retain body-heat in unexpected situations. Compact, lightweight, and large enough to wrap around you, this blanket is the perfect addition to any bag or work pack.
Thermal material

Reflects and insulates body heat

Waterproof and reflective

Individually wrapped for compact space-saving storage

84" x 52"
Material: Polyester film

Color: Reflective silver

Size: 84" x 52"
Is the Emergency / Survival Blanket available in a case quantity?
Anonymous- On Thursday, 28 March 2019
Yes, the Emergency / Survival Blankets are available in cases of 250. Please contact our Customer Care Department at 800-824-6016 for more information.
Jim L.- answered On Saturday, 30 March 2019