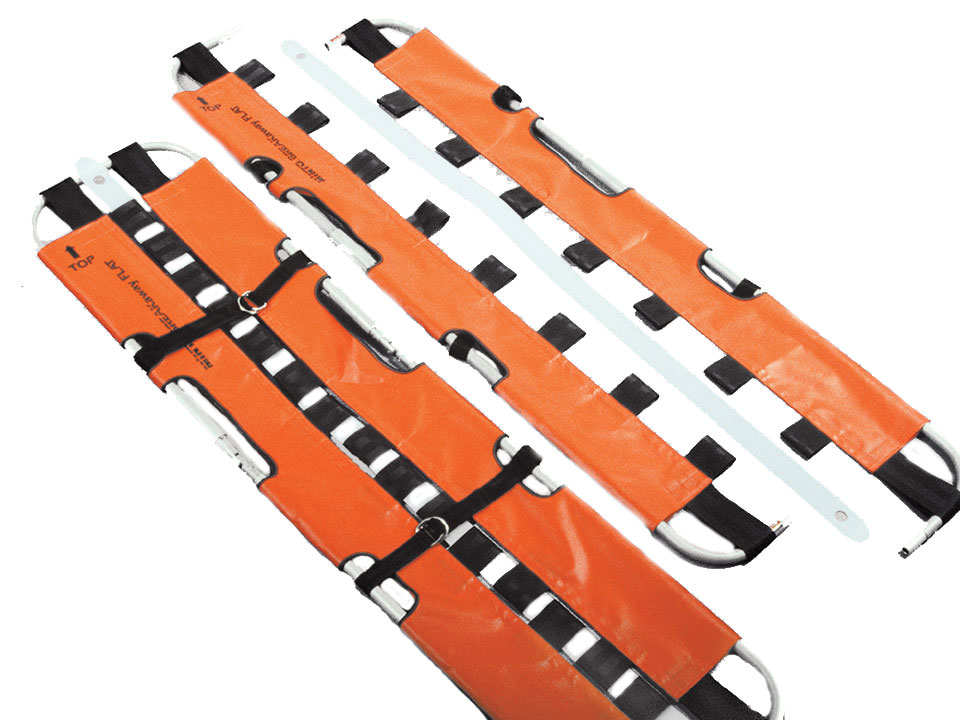 Breakaway Flat
The Breakaway Flat is a durable vinyl-coated spineboard designed to safely handle patients with potential spinal injuries.The simple breakaway system allows this backboard to be disassembled and pulled away from the patient's sides with minimal disturbance and movement.
Two security straps

Optional Hand-ease handle straps for easy grip

Vinyl coated polyester fabric to help resist fluids

Easily converts to rest a patient in semi-fowler's position
Downloadable Documents
Weight: 9 lbs

Patient Weight Capacity: 400 lbs

Dimensions: 73-1/2"L x 17"

Dimensions (folded): 42-3/8" x 17"

Material: Vinyl coated polyester fabric

Color: Orange with black straps
How much weight can the MINTO Breakaway Flats hold?
Anonymous- On Thursday, 15 April 2021
The MINTO Breakaway Flats are rated for up to 400 lbs
Jim L.- answered On Saturday, 17 April 2021
How do you clean the security straps on the MINTO Breakaway Flats properly and the material that holds the plastic strip?
Anonymous- On Sunday, 13 June 2021
Please consult with your local protocols for cleaning instructions for durable equipment, such as MINTO Breakaway Flats.
Jim L.- answered On Tuesday, 15 June 2021