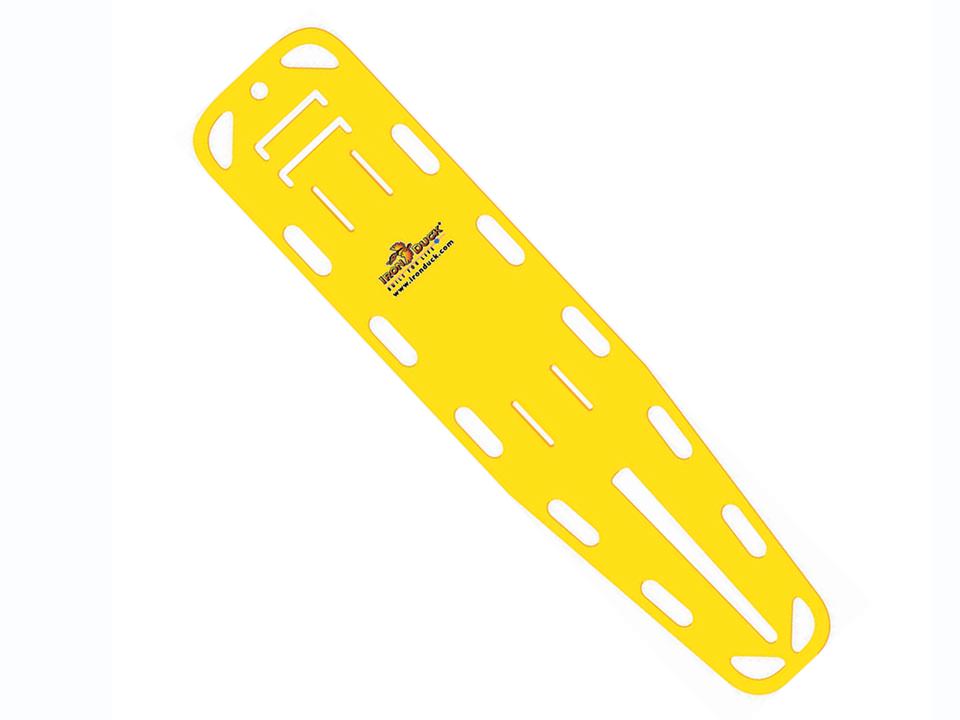 Iron Duck ULTRA LOC Backboard
Extremely thin at 1.75" and lightweight at 14 lbs, the Ultra-Loc by Iron Duck exhibits less deflection at applied weights up to 1,000 lbs. than any other board on the market. The open leg triangle integrates with full-length, molded-in runners to offer the rigidity that concave boards lack while keeping the hand-holds off the ground for ease in lifting.
1,000 lb. weight capacity
Four interior slots for pediatric strapping options and separate leg strapping
72" x 16" x 1.75", Weight: 14 lbs
CUSTOM SCREENED BOARDS AVAILABLE - PLEASE INQUIRE
X-ray translucent between the hand-holds, MRI and CT Scan compatible
Tough, durable, seamless HDPE construction with foam fill
Pebbled surface prevents slippage but is easy to clean and disinfect
Be the first to ask a question.