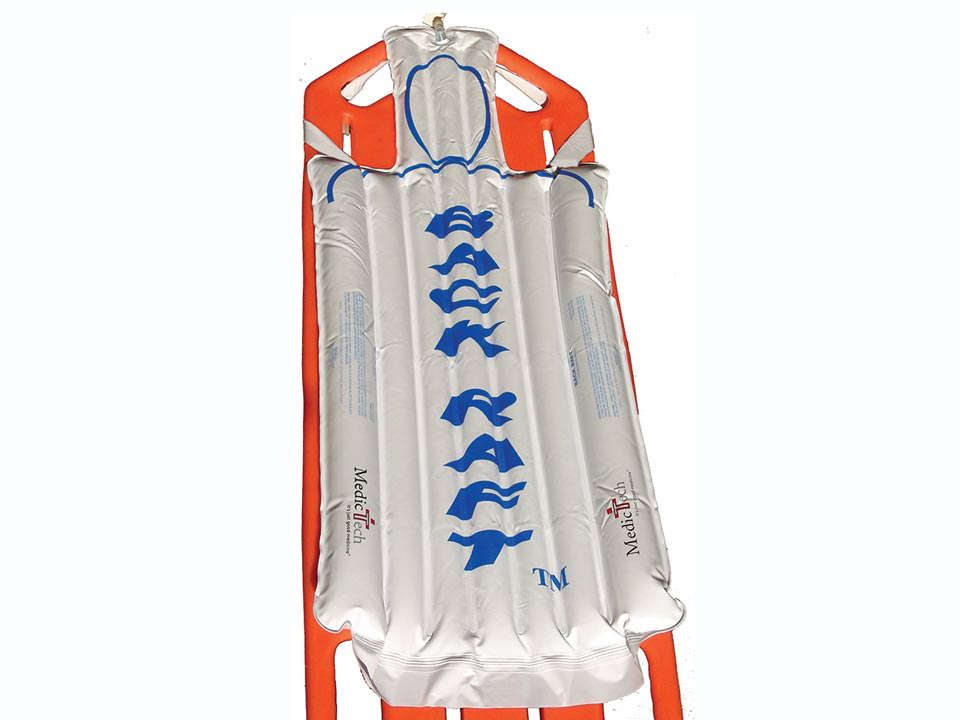 THOMAS Back Raft Air Mattress
80 Minutes! Is the average amount of time a patient spends on a backboard.
The Back Raft is a low-cost, disposable air mattress that provides patient comfort and reduces secondary injury
Prolonged immobilization on a spineboard is associated with the development of pressure sores
Fills voids between the patient and spineboard
A must for Geriatric patients
HAND PUMP IS SOLD SEPARATELY
Be the first to ask a question.