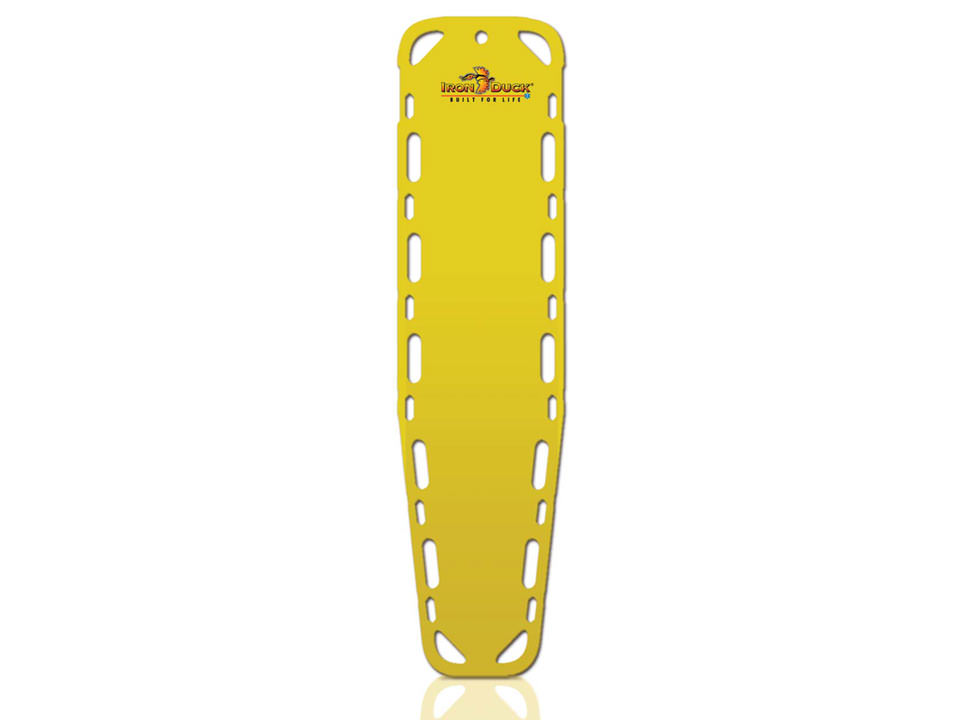 Iron Duck ULTRA-VUE Backboard
Test results prove that Iron Duck's Ultra-Vue 16" is one of the most rigid boards in any weight class. The tough durable, completely impervious HDPE shell over polyurethane foam fill provides rigidity, 100% X-ray translucency, high buoyancy for water rescue, and ease of maintenance and storage.
1,000 lb weight capacity100% X-Ray Translucent, MRI and CT Scan compatible
100% impervious - no plugs, seams or voids - 250 lb float capacity
CUSTOM SCREENED BOARDS AVAILABLE - PLEASE INQUIRE
Be the first to ask a question.