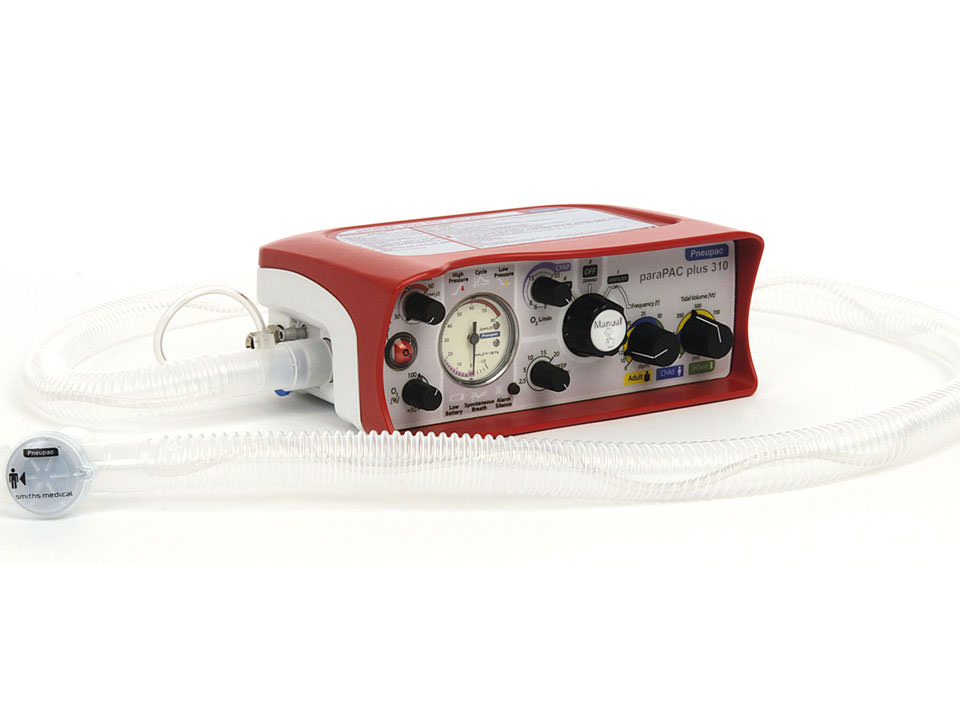 Pneupac paraPAC plus ventilator
The paraPAC plus gives you the versatility to deliver mechanical ventilation, demand and free flow oxygen therapy and CPAP all from one compact, lightweight unit.
Integrated PEEP function

DEMAND or SMMV function allowing the patient to breathe with the ventilator

Portable and Lightweight

Drop and vibration tested
The paraPAC plus enables greater control of breathing parameters. The dual controls allow easy selection of tidal volume and frequency to match your patient's ventilatory requirements. The paraPAC plus is designed for use by respiratory therapists, paramedics, trained emergency personnel and military in a wide range of environments. This includes the use in hospitals and in more demanding locations such as ambulances, aircraft, outdoors and in MRI scanners.
This ventilator is tested for these extreme situations to ensure the optimum patient care can be delivered by the user. Suitable for ventilation during emergency or controlled transportation of adults, children and infants. MRI compatibility gives maximum flexibility for transport within the hospital.
Be the first to ask a question.