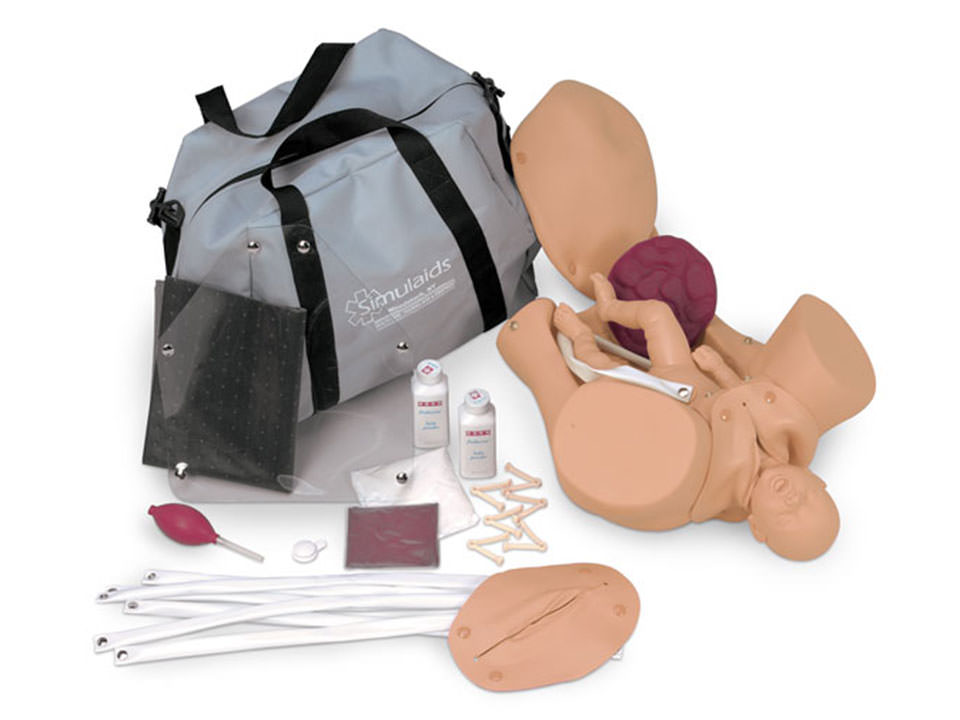 Simulaids O.B. Manikin
Simulaids' new improved and more economical Obstetrical Manikin with pregnant belly, transparent overlays, and palpable fetus, was developed to provide realistic practice in delivery techniques. Comes complete with overlays and soft carrying bag.
An anatomically correct pelvic model with full term newborn and placenta to learn the procedure for emergency childbirth. Disposable umbilical cords with clamps, easily replaceable extra vulva, and powder to make simulated blood.
Be the first to ask a question.