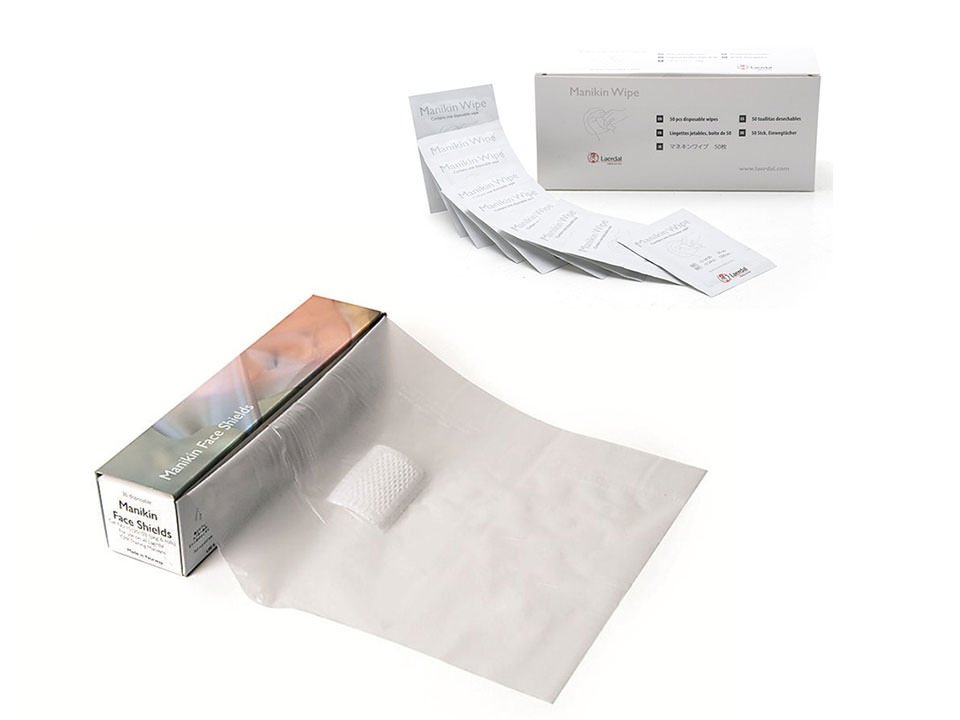 Laerdal Manikin Face Shields and Wipes
Laerdal's Manikin Face Shields are disposable plastic face shields with a low-resistance filter that fits over the manikin's face. They offer an inexpensive extra barrier protection for students sharing a manikin.
Laerdal's Manikin Wipes come pre-soaked in 70% ethyl alcohol and are wrapped in foil packets for long-term storage.
Be the first to ask a question.