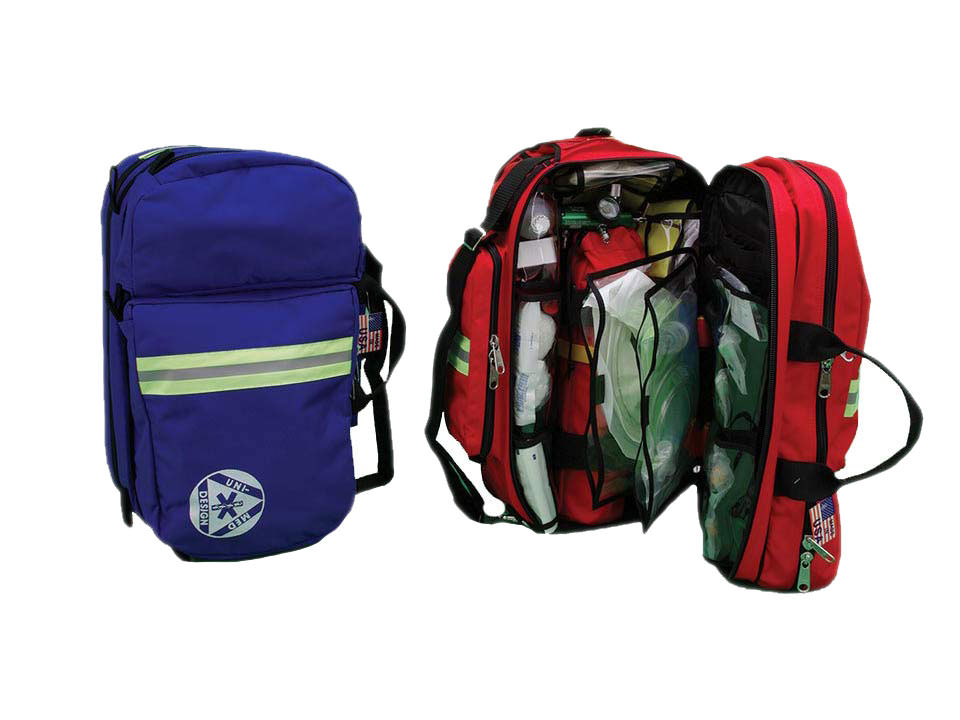 UNI-MED Quick Access Pack
The flagship of the Uni-Med line, this pak is loaded with features and gives you everything you need in an 02/Airway Management/Trauma Pak.
Features:
Elastic loops & pockets with clear vinyl covers inside the lid
Large inner pocket for trauma dressings, burn sheets, etc.
Two large front pockets with elastic loops and dividers for BVM's, airway supplies, trauma supplies, etc.
Side pocket for blood pressure units, stethoscope, etc.
Two clear, removable vinyl pockets for airways, etc.

Dimensions: 15"W x 11"H x 22"L
CONTENTS ARE SOLD SEPARATELY
Provides 1,300c.i. (21,307) of space with a quick access window for starting 02 therapy.
"HANDS FREE CARRY" and "NO SPILL" feature (if overturned or hanging vertically, contents will not spill) come standard.
Standard pak consists of: 1000D Cordura® outer cover, ABS plastic protective shell, two large front compartments: to carry BVM's, 02 mask, cannula tubing & airways.
Do the FS40 UNIMED™ Quick Access Packs come with an O2 cylinder and fully stocked with the listed items?
Anonymous- On Thursday, 12 November 2020
No, the UNIMED™ Quick Access Packs do not come stocked.
Jim L.- answered On Thursday, 12 November 2020