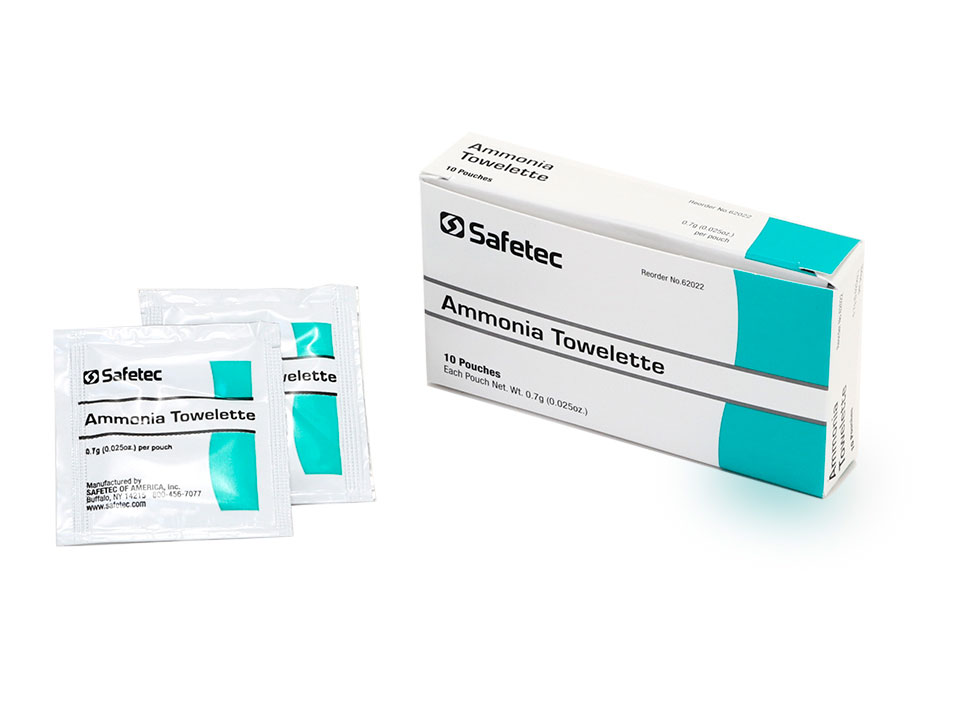 Ammonia Inhalant Towelettes
This economical ammonia inhalant towelette provides immediate results to prevent or treat fainting.
Higly effective for treating lightheadness and fainting

Respiratory stimulant
What is the "Shelf Life" of Ammonia Inhalant Towelettes?
Anonymous- On Tuesday, 19 April 2022
Per the manufacturer, Ammonia Inhalant Towelettes have an approximate 36 Month Shelf Life from Date of Manufacture. This date is tracked by Lot #'s listed on the products packaging. For information regarding date of manufacture; please contact out Customer Care Team at 800-824-6016.
Forrest U.- answered On Tuesday, 19 April 2022