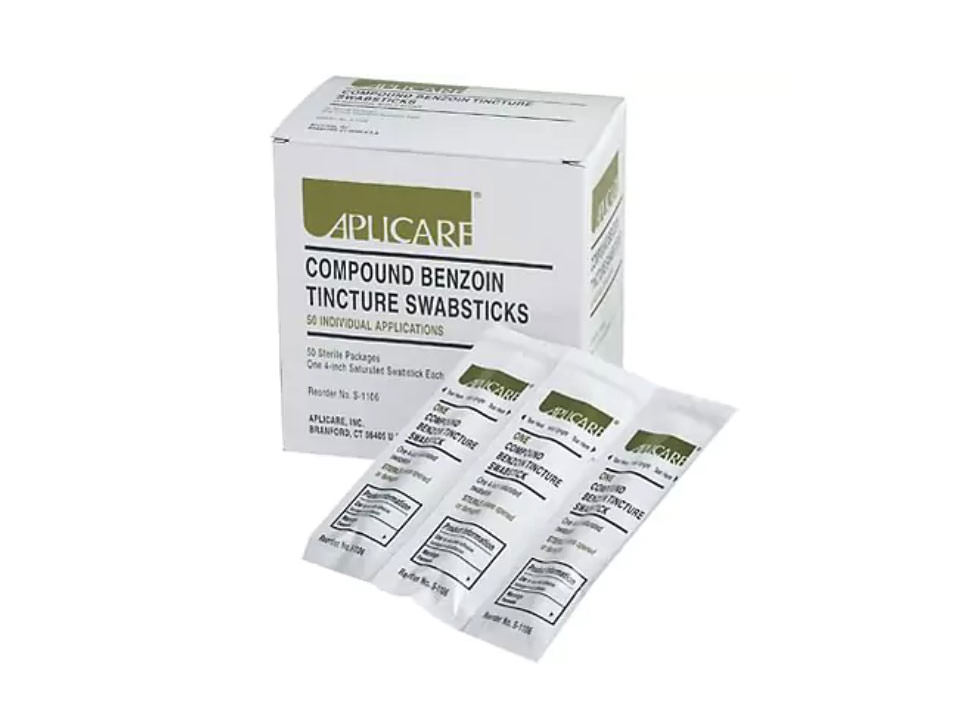 Compound Benzoin Tincture Swabsticks
Sterile Compound Benzoin Tincture USP is a topical skin adhesive that prepares the skin for maximum adhesion of dressings or bandages. Tincture of Benzoin creates a tacky surface allowing bandages to remain in place with less chance of curling or rolling.
Saturated Swabsticks packaged in easy open, single-use foil-laminated pouches

Each packet contains a fully saturated 4" swabstick

All packets terminally sterilized, ensuring the safest possible product for the patient
Can be removed with acetone or alcohol
Be the first to ask a question.