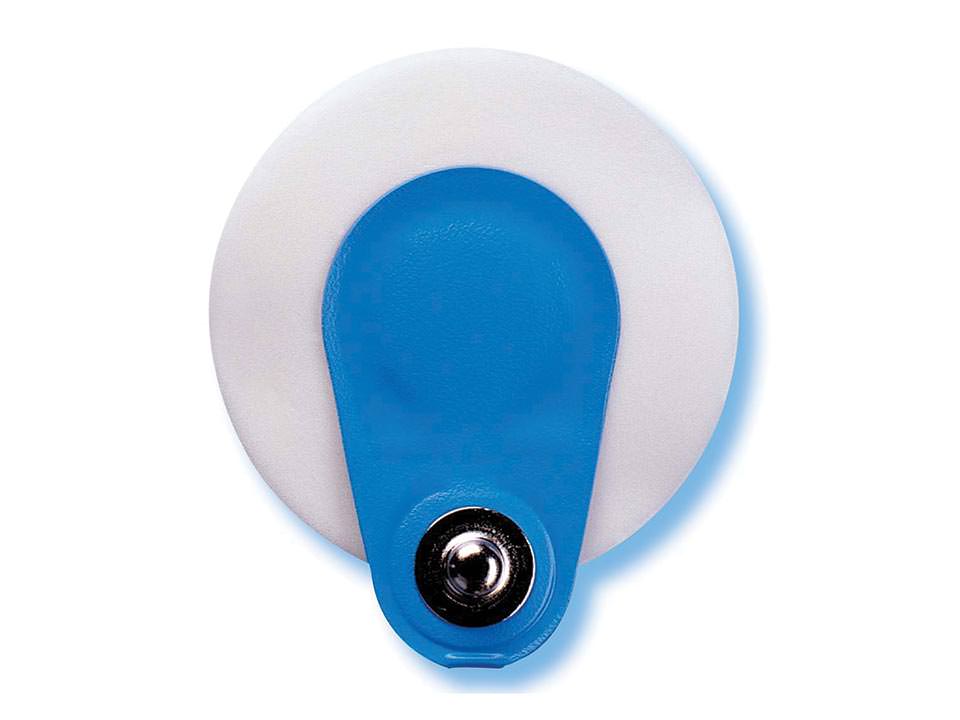 Ambu BLUE SENSOR Electrodes
Ambu BlueSensor electrodes feature highly conductive wet gel, offset connector, superior adhesion, and a large measuring area to ensure an optimal signal during stress tests and monitoring applications. Thanks to the comfortable foam backing, the electrode is easy to use and gentle to the skin. The Blue Sensor SP (Medium) can help streamline care and ordering as your everyday electrode for both Adult and Pediatric populations.
The Blue Sensor electrode features:
Highly conductive wet gel
High quality Ag/AgCl sensor
Are the Ambu® BLUE SENSOR M or R Electrodes bigger?
Lisa F.- On Sunday, 28 March 2021
The Ambu® BLUE SENSOR R Electrodes are 57mm x 48mm (2.24" x 1.89"). The Ambu® BLUE SENSOR M Electrodes are 40.8mm x 34mm (1.61" x 1.34").
Jim L.- answered On Monday, 29 March 2021