Product Information & Grant Writing Assistance
TEMPUS ALS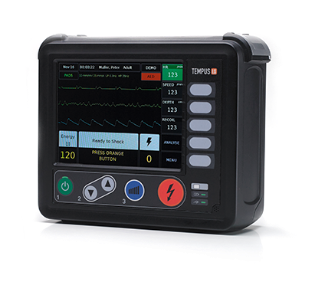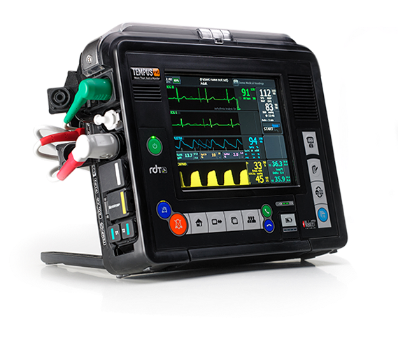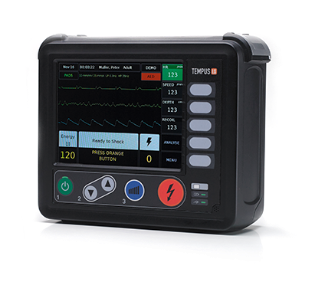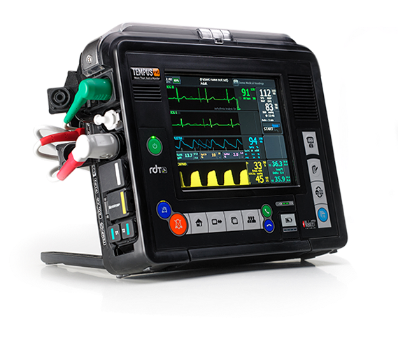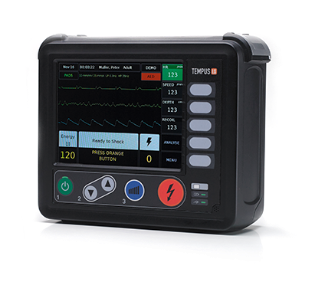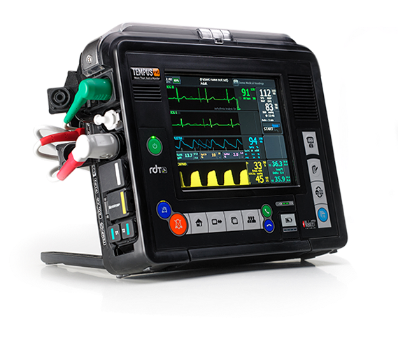 Tempus ALS is a monitoring and defibrillation system that includes two products, the Tempus Pro monitor and Tempus LS defibrillator.
The Tempus ALS represents a new approach to defibrillation and monitoring that meets all your needs, from First Responder to all types of Transportation. It provides unprecedented levels of choice and flexibility on how you deploy and operate your equipment.
*For more product details or information on FREE grant writing assistance:
LEARN MORE
LEARN MORE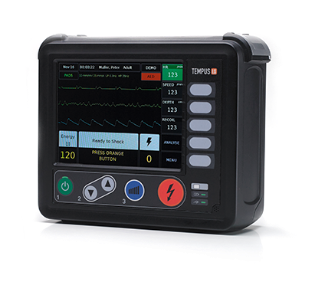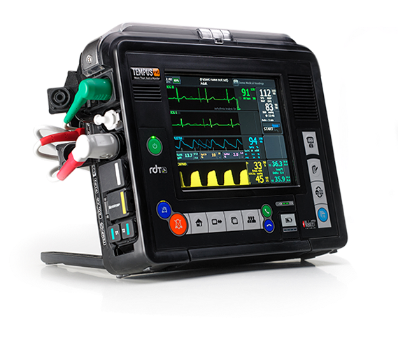 WHY THE TEMPUS ALS?
A unique monitor/defibrillator offering greater functionality in a smaller, lighter and more flexible package.
Tough, small and lightweight the Tempus ALS can be flexibly deployed and easily taken on scene with reduced risk of personnel injury associated with bulky monitor/defibrillators. With intuitive operation and revolutionary dual-screen resuscitation care capability, you can focus precisely on the care you are giving, easily getting all the data you need. Even when fully loaded with 12-Lead ECG, printing and capnography, its slender profile means the Tempus ALS fits comfortably in your hand or on your shoulder.

DATA ACQUISITION
Fast, simple point of care data collection, review, reporting and sharing is user-friendly and Tempus technology allows you to easily and fully integrate all data into your ePCR of choice.

SMALLER, LIGHTER, MORE FLEXIBLE SYSTEM
You can choose how to deploy it – how to power, how to mount and how to carry to the scene with a market leading battery life for both the monitor and the defibrillator.

TELEMEDICINE
You can stream and share all the patient data in real-time to enable informed treatment and transport decisions.

REVOLUTIONARY DUAL-SCREEN CAPABILITY
Take advantage of 2 large color screens during resuscitation with both devices working together – one display is focused on defibrillation therapy and the other on patient monitoring providing simple and responsive operation.

REDUCED RISK OF PERSONAL INJURY
Tempus ALS monitor is a unique modular system enables smart weight distribution.

PROVEN DEFIBRILLATION TECHNOLOGY
The Tempus LS manual defibrillator uses a trusted 200J Biphasic Truncated Exponential (BTE) waveform, as already used in more than 1 million Philips HeartStart® devices worldwide and is equipped with a small battery capable of delivering 300 shocks.

UNIQUE, SCALABLE PLATFORM
Now you can have a flexible, fully upgradeable and scalable platform and add video laryngoscopy, ultrasound, and real-time telemedicine to further advanced capabilities.

TRUSTED AND PROVEN TO PERFORM
Ideally suited for the demands of prehospital emergency care, the Tempus ALS is built to the highest standards and to endure extreme conditions.

TWO SYSTEMS IN ONE SOLUTION
When difficult decisions have to be made, gathering and sharing all the clinical information you need on scene has never been simpler with Tempus ALS.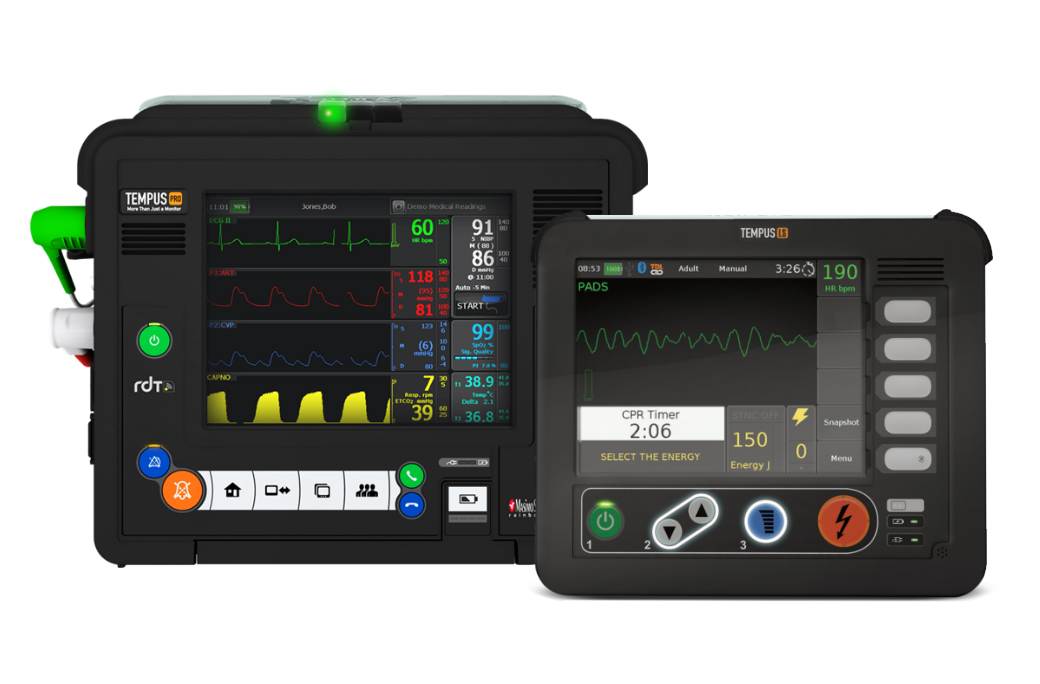 TEMPUS PRO
ADVANCED LOGISTICS
Large, touch screen
3, 5 & 12-Lead ECG; 12-Lead interpretation; Arrhythmia monitoring & alarms; ST elevation & QT duration measurement with alarms
Masimo® SET® SpO₂ & pulse
Masimo® SET® Rainbow® parameters – PVI®, PI, SpMet®, SpCO™, SpHb®, SpOC®
Suntech NIBP
Medtronic Microstream® Capnometry
Temperature (up to 2 channels)
Invasive pressure (up to 4 channels)
More than 10 hours continuous monitoring
Military grade robustness
TEMPUS LS
PROFESSIONAL DEFIBRILLATOR
Large color display (5.7″/14.5cm)
Trusted Bi-phasic Truncated Exponential (BTE) waveform
1 – 200J user-configurable energy levels
Synchronized cardioversion
Pacer – fixed, demand & overdrive
Metronome & CPR feedback
3 lead ECG monitoring
300 shocks at 200J
or over 12 hours ECG monitoring
Simple user interface
Military grade robustness
Fixed & rotary wing airworthiness
Automatic wired & wireless connectivity to the advanced monitor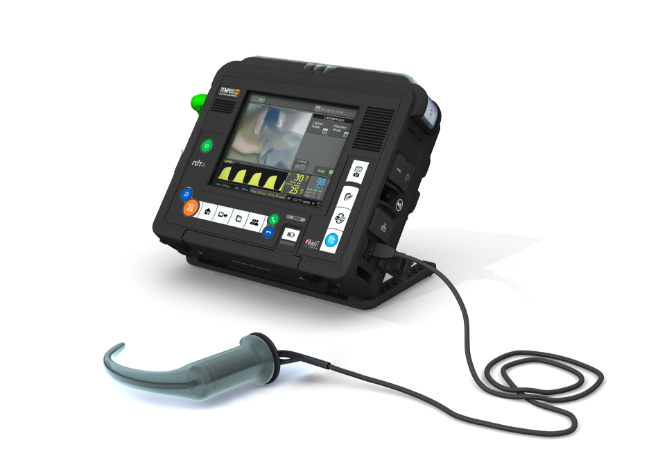 Video laryngoscopy on site
TEMPUS PRO
An optional plug-in Karl Storz-C-MAC® video laryngoscope imager offers video laryngoscopy support during airway management. Disposable Macintosh and D-Blades allow visualization of laryngoscope images on the Tempus Pro display, capturing still images for transmission to the patient record. View vitals, including capnography and SpO₂, while intubating the patient.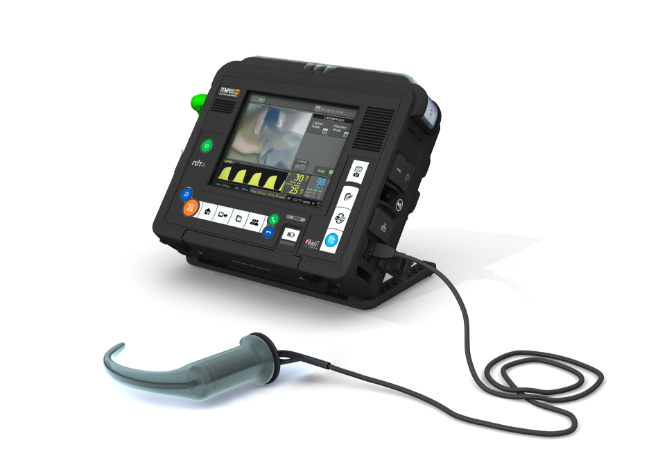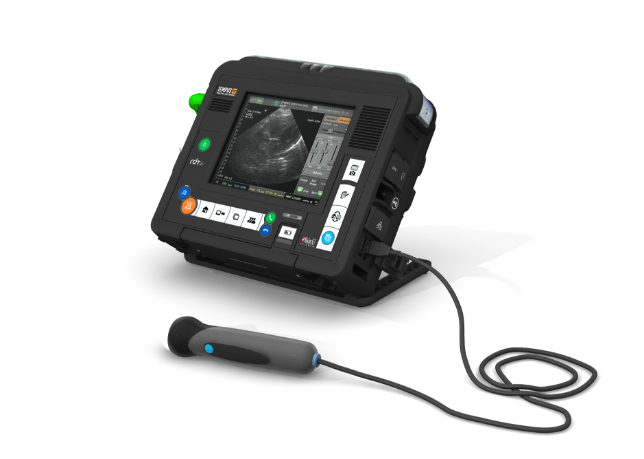 ULTRASOUND AND VASCULAR EXAMS
TEMPUS PRO
An optional plug-in transducer (3.5 MHz for general purpose or 7.5 MHz for line placement or vascular exams) can extend the capabilities of the Tempus Pro platform to include ultrasound for basic field assessment. Create FAST exam reports (transmitted in real time or post-event) for automatic inclusion in the record of care.,
PHILIPS INTELLISPACE CORSIUM
---
Using exclusive data communication technologies, Tempus ALS allows for real-time streaming of vitals, waveforms and images to Philips IntelliSpace Corsium web-based clinical dashboards. Philips IntelliSpace Corsium is a web-based software platform that unlocks the power of the Tempus LS. With the ability to capture rich levels of on-scene clinical and patient data, IntelliSpace Corsium allows Tempus ALS users to quickly share data and collaborate.
What is the cost of the Tempus ALS?
Pricing on the Tempus ALS is based on the various customizable features it offers. Please email us at [email protected] for more information.
Will the hospitals I transport patients to have to purchase additional hardware in order to transmit real-time patient status & changes?
No, All communication provided by the Tempus ALS is Cloud Based & requires no additional hardware.
Does the Tempus ALS have the ability to monitor multiple patients at once?
Yes, the LS Manual Defibrillator can also be used as a basic secondary ECG monitor allowing for multi-patient monitoring.
How long does the battery last on the Tempus ALS?
The Tempus ALS has a Long battery life - 10 3/4 hour of monitoring with the display at 60% brightness (Tempus Pro) and 300 shocks with maximum energy (Tempus LS-Manual).