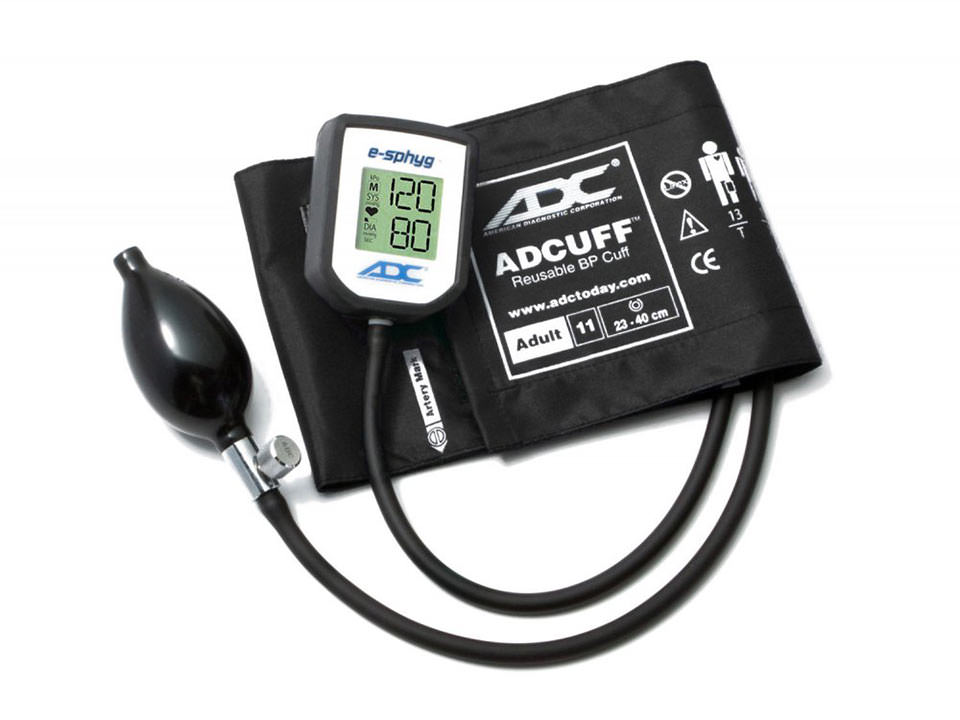 E-SPHYG Blood Pressure Unit
The world's first digital aneroid sphygmomanometer. The E-sphyg™ from ADC replaces the mechanical gauge and its potentially fragile, vulnerable design, with a virtually indestructible, digital instrument that can stand up to the toughest use.
Virtually indestructible design can withstand repeated drops of 5 feet or more
Swivel cuff clip allows the manometer to be re-positioned for easy viewing
Auto-off function conserves battery strength
Dual low battery warnings
Systolic assist alerts practitioner to the onset of Korotkoff sounds, makes a great training aid
Downloadable Documents
2 "AAA" batteries (included)
LIFETIME CALIBRATION WARRANTY
Be the first to ask a question.