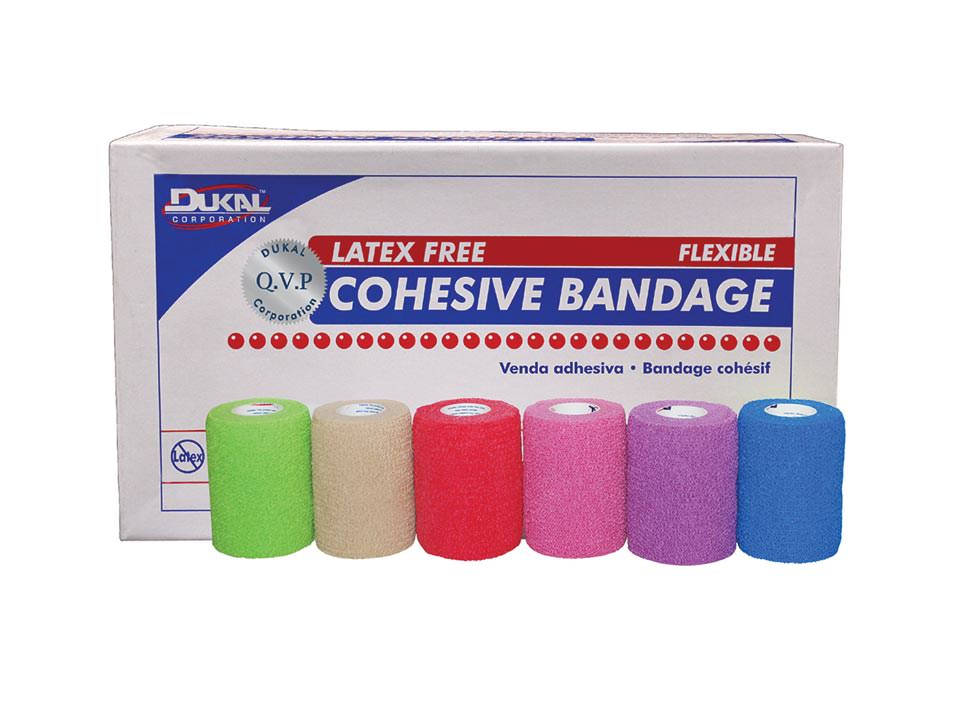 DUKAL Cohesive Bandages
An excellent product when additional support is needed. This durable self-adhesive wrap is well suited for use in a variety of applications.
Provide consistent support and maintain compression

Lightweight, porous and conform well with movement

Can be torn easily by hand, no scissors needed
What is the Roll Length of Dukal Cohesive Bandages ?
Anonymous- On Wednesday, 24 July 2019
Dukal Cohesive Bandage Rolls are 5 yards long.
Jim L.- answered On Friday, 26 July 2019
Are DUKAL Cohesive Bandages Latex Free?
Brent D.- On Monday, 09 September 2019
Dukal Cohesive Bandages are available in both Latex and Latex free. The Latex Free bandages are marked accordingly on the webpage.
Jim L.- answered On Wednesday, 11 September 2019
Are the DUKAL Cohesive Bandages individually wrapped?
Anonymous- On Wednesday, 02 June 2021
Yes, DUKAL Cohesive Bandages are individually wrapped.
Jim L.- answered On Friday, 04 June 2021