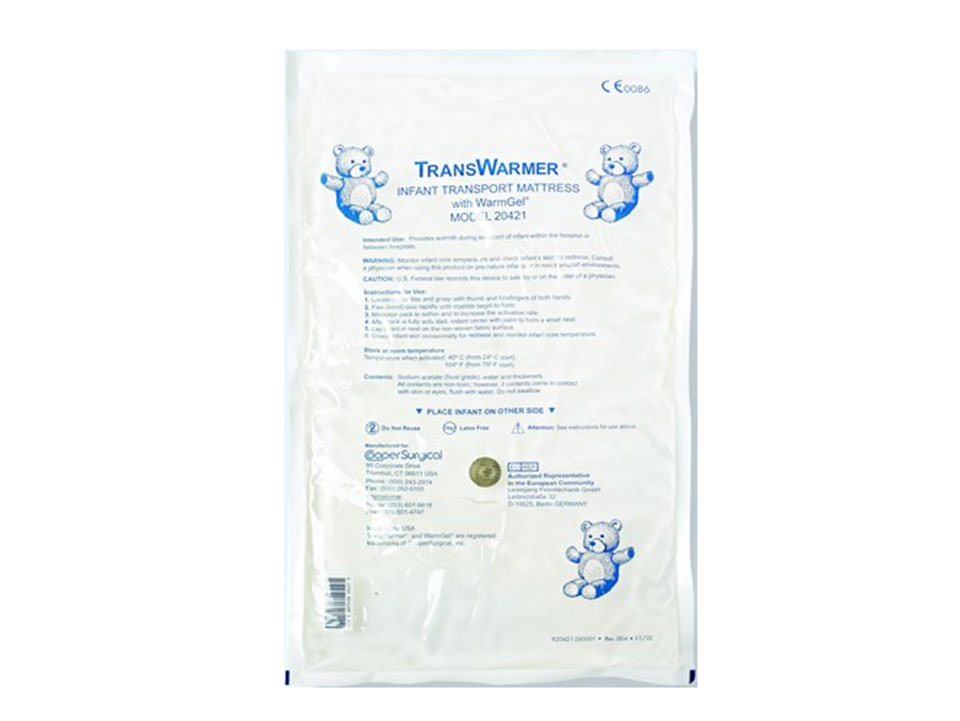 TransWarmer Infant Mattress
The TransWarmer® Infant Mattress uses a patented disc that produces consistent, reliable heat. It provides even heat distribution to the patient reaching a 40°C/104°F peak temperature dependent on a 24°C/75°F start temperature. Made with non-toxic, foodgrade materials and latex and PVC free.
Gel-filled, thermostable, disposable mattress that provides up to two hours of warming when cold stress is a concern

Non-woven surface creates a "nest" which optimizes infant positioning and flexion

Better heat distribution increases blood flow

Minimizes risk of hypothermia in Cesarean deliveries
Disposable, dimensions: 10"x 16"
Be the first to ask a question.