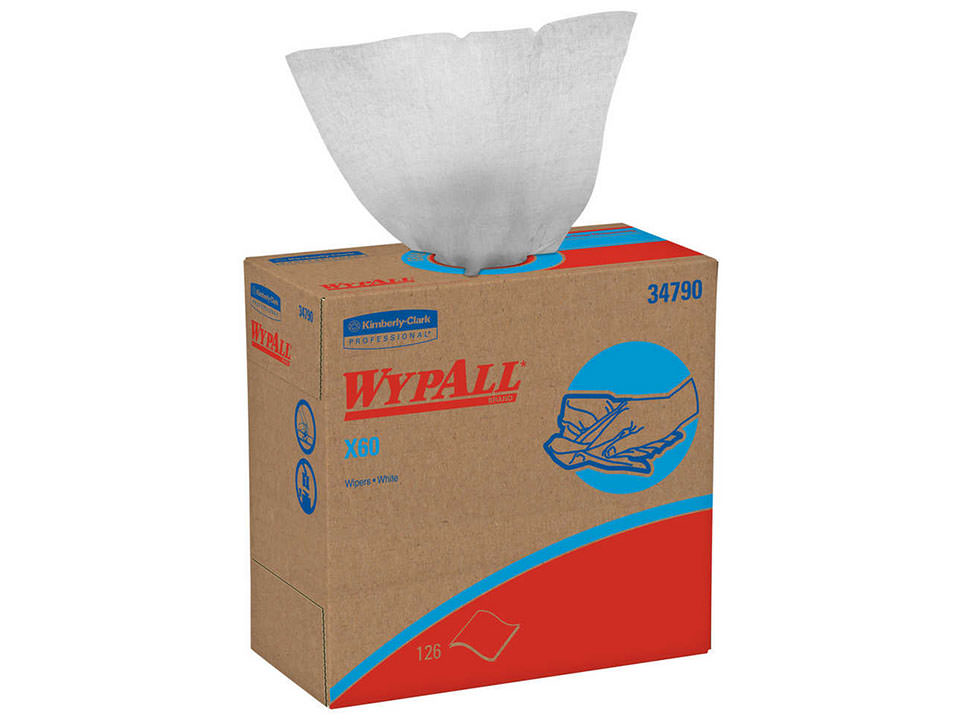 WYPALL X60 Wipers
The WYPALL X60 Wipers are highly absorbent wipes designed to be light weight and outperform the standard rag. With no adhesive binders they are tough enough for the biggest jobs yet soft enough for faces and hands.
126 wipes per box

Reinforced for extra scrubbing power

The wipe is a generous 9.1" x 16.8" size

No adhesives or binders and will not leave residue
Size of the wipe: 9.1" x 16.8"

Wipes per box: 126 wipes per box
Be the first to ask a question.