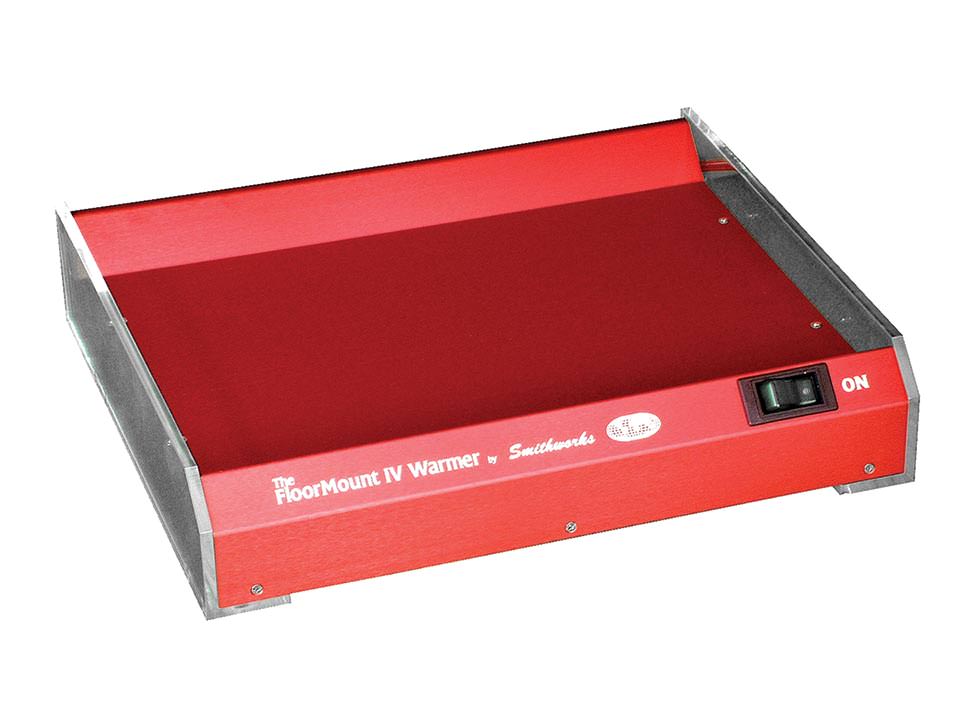 FLOORMOUNT IV Warmer
The FloorMount IV Warmer is user friendly, assures accurate warming of your IV solutions, and maintains a normal body temperature infusion for year round rapid interventions of shock, burn patients, pediatric emergencies, geriatric care, and care of patients unable to maintain body temperature, as well as environmental emergencies.
Downloadable Documents
Controlled to a temperature range of 36 to 38 degrees Celsius (99 to 101 degrees F) the FloorMount IV Warmer delivers a thermal normal IV solution consistently.
Installation is easily ccomplished with minimal effort. Equipped with a wiring harness, and side enclosures, it is a straight forward process. A first time installation should take about an hour.
The FloorMount IV Warmer is backed with a 1-year warranty.
ID-5190 Thermal Sack Pressure Infuser is designed to be a thermal maintenance device that is used in conjuncion with the Floormount IV Fluid Warmer or the Soft Sack IV Fluid.
What are the dimensions of the FLOORMOUNT IV Warmer?
Jeff F.- On Monday, 31 August 2020
The FLOORMOUNT IV Warmer measures 12" inches Long, 14 1/2" inches Wide and 2 1/2" inches Tall.
Forrest U.- answered On Tuesday, 01 September 2020
How quickly does the FLOORMOUNT IV Warmer come to temperature?
Anonymous- On Thursday, 29 June 2023
The FLOORMOUNT IV Warmer has a thermal rate of rise of 1/2 degree Farenheit per minute.
Dennis T.- answered On Thursday, 29 June 2023