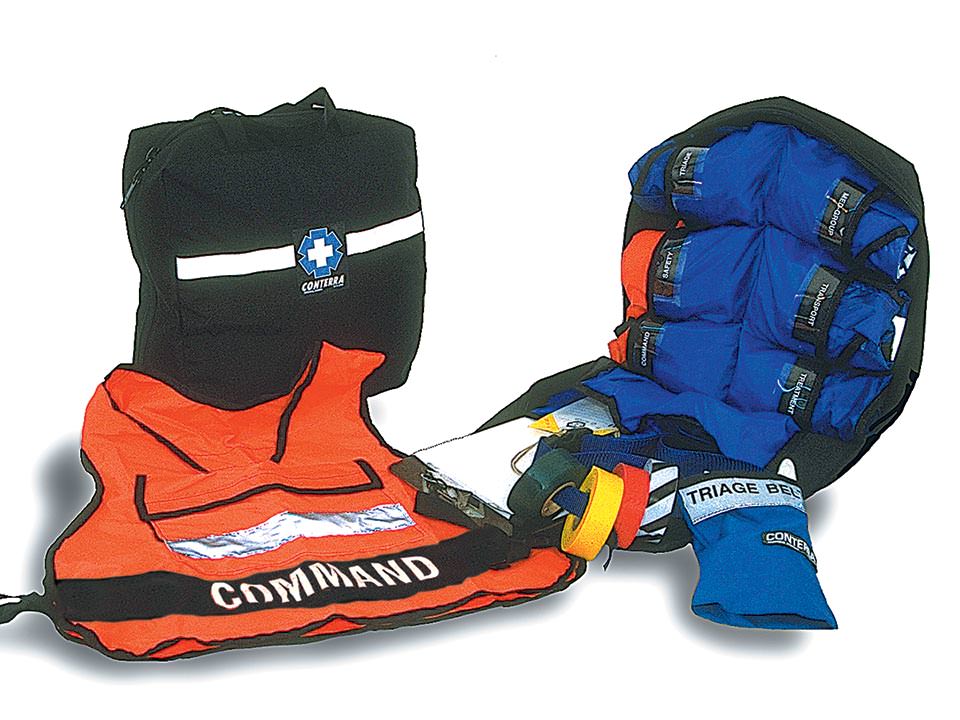 Conterra MCI Kit
Conterra's MCI Kit was designed for use by the first responding unit on scene, to set up an early command and triage structure while backup units are on their way. Each kit contains six heavy duty nylon vests in their own labeled compartment. The vests are designed to be put on over bunker gear and helmets, and cinch down tight around the waist.
The vests sport large front pockets, pen pouches, Scotchlite tape, and are screened with the following titles: (orange vests) COMMAND, and SAFETY (Blue vests) TRIAGE, TREATMENT, TRANSPORT, and MEDICAL. The kit also includes a start triage belt, and has several internal pockets for clipboards, triage tags, flashlights, pens, etc. Dimensions: 16" x 16" x 8".
Be the first to ask a question.