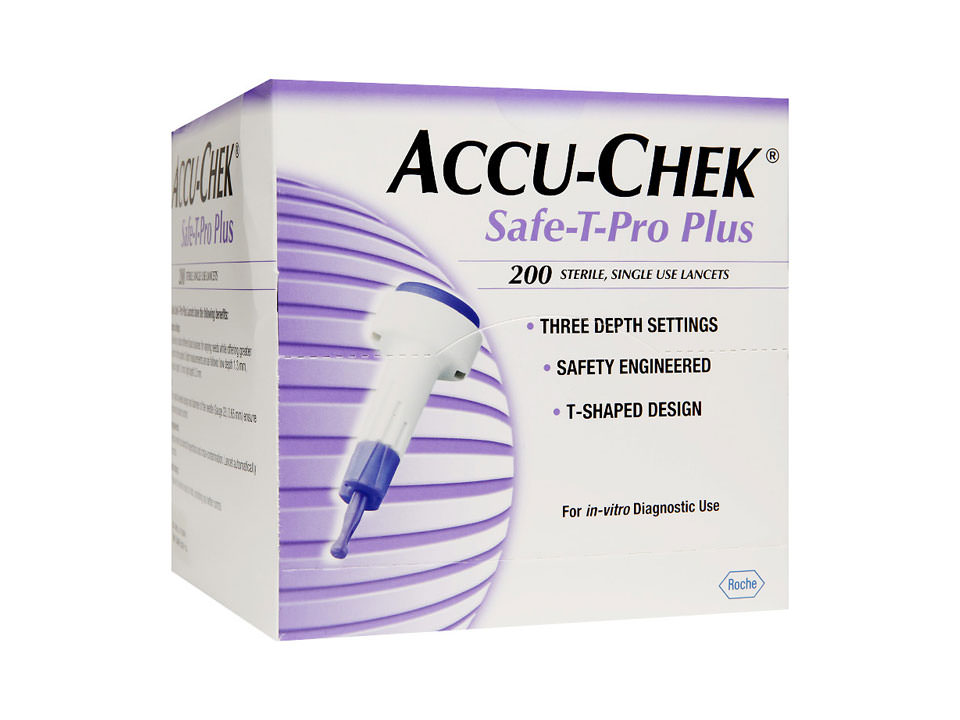 Accu-Chek Safe-T-Pro Plus Lancets
The Accu-Chek Safe-T-Pro Plus lancets are designed with special Safe-T-Wing tabs that prevent the device from being reused.

The lancet also permanently retracts into its protective case after use to prevent accidental fingersticks during disposal.

With three depth settings – 1.3mm, 1.8mm, 2.3mm – the depth settings click into place and cannot slip out of position once selected.
GU40079 Accu-Chek® Safe-T-Pro Plus (23 gauge with 3 depth settings)
Be the first to ask a question.