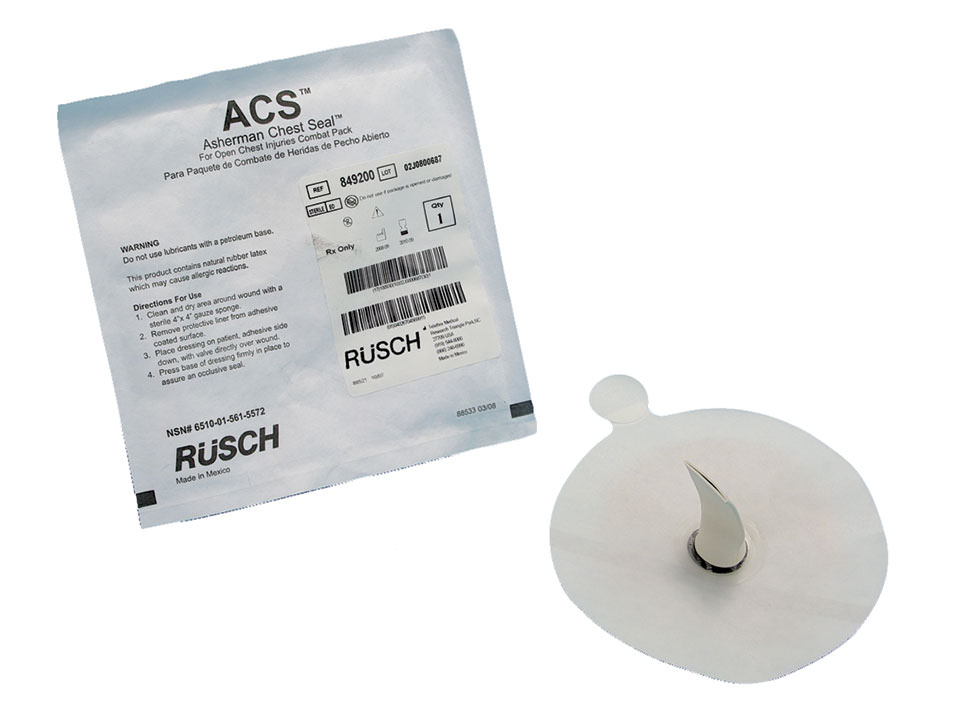 The Asherman Chest Seal
The Asherman Chest Seal is designed for treating open chest injuries. This standard issue for use in emergency situations with open pneumothorax wounds offers a unique one-way valve that lets air and blood escape while preventing either from reentering.
Clear circular pad designed for optimal visualization of wound

One-way valve to let air and blood escape, while preventing re-entry of either

Ample dressing size with 5.5 inch diameter

Gauze pad for cleaning and drying wound area

Pressure sensitive adhesive assuring an effective seal, even through body hair

Sterile, easy to open package
Downloadable Documents
*Proven to be a more effective treatment than standard petroleum gauze, the ACS Combat Pack is standard issue for the U.S. Army, the British Army and the U.S. Navy.
What is the Shelf Life of the Asherman Chest Seal?
Anonymous- On Wednesday, 13 January 2021
The Shelf Life of the Asherman Chest Seal is 2 years from the date of Manufacture.
Forrest U.- answered On Friday, 15 January 2021