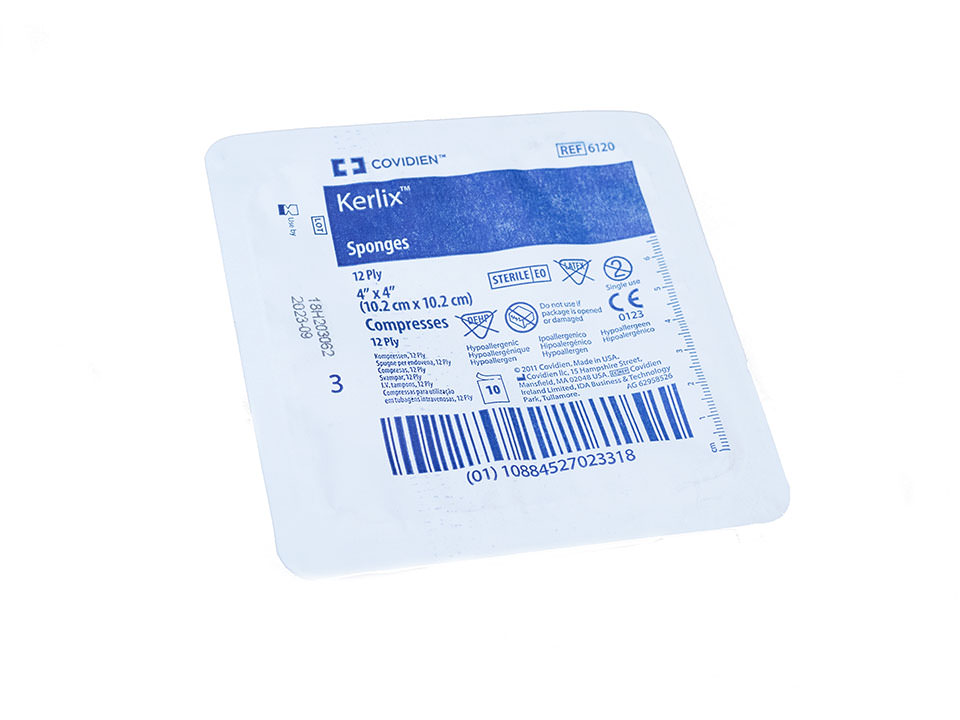 KERLIX Sponges in Plastic Tray
Kerlix™ Sponges are ideal for all-purpose use, as well as a superior primary dressing. Absorbency and texture is ideal for prepping, cleansing, packing and debriding wounds.
Kerlix™ gauze sponges' overlapped edges prevent pressure points while bandaging

Crinkle weave pattern and diamond-fold construction offer superior loft, bulk and high absorbency.

Reduces the risk of maceration
Be the first to ask a question.