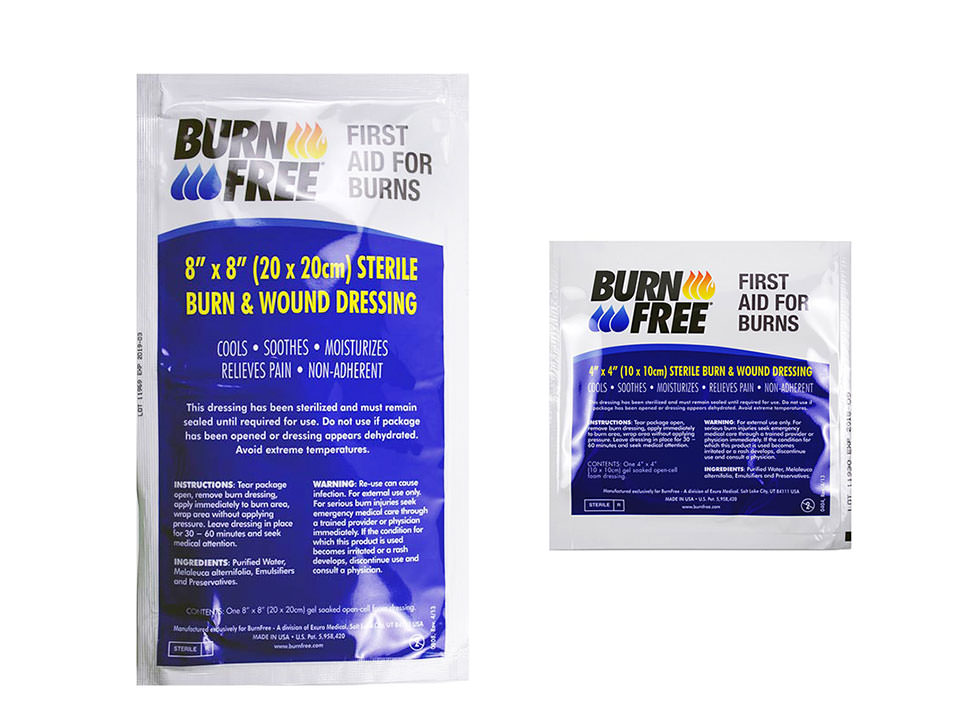 BURNFREE
BurnFree dressings, gels and blanket are the most advanced product line for first aid treatment of burn injuries providing immediate pain relief for most types of burns.
Rapidly cools, soothes and removes heat

Reduces swelling, redness and further tissue damage

Portable, safe and easy to use

Sterile, non-toxic, non-irritating and bacteriostatic
BurnFree Sterile Dressings: Constructed of a non-adherent, soft, inert open-cell foam that will not shed threads, strands, or fibers that could become embedded in the wound. Elastic enough to accommodate possible swelling or the need to flex joints.
BurnFree Gel: A viscous solution preventing wound run off while simultaneously drawing heat out and up into the gel. Consists of the same solution found in burn dressings and fire/trauma blankets.
BurnFree Fire/Trauma Blanket: Designed for emergency and industrial use providing physical protection from heat, fire, and smoke. Constructed of a pure virgin wool woven with unique interlinking cell construction allowing it to hold up to 14 times its weight.
Be the first to ask a question.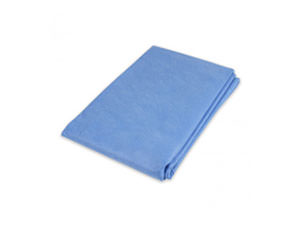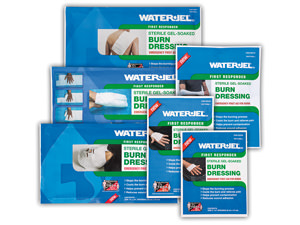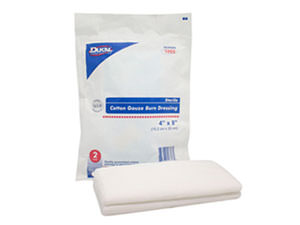 View all similar products