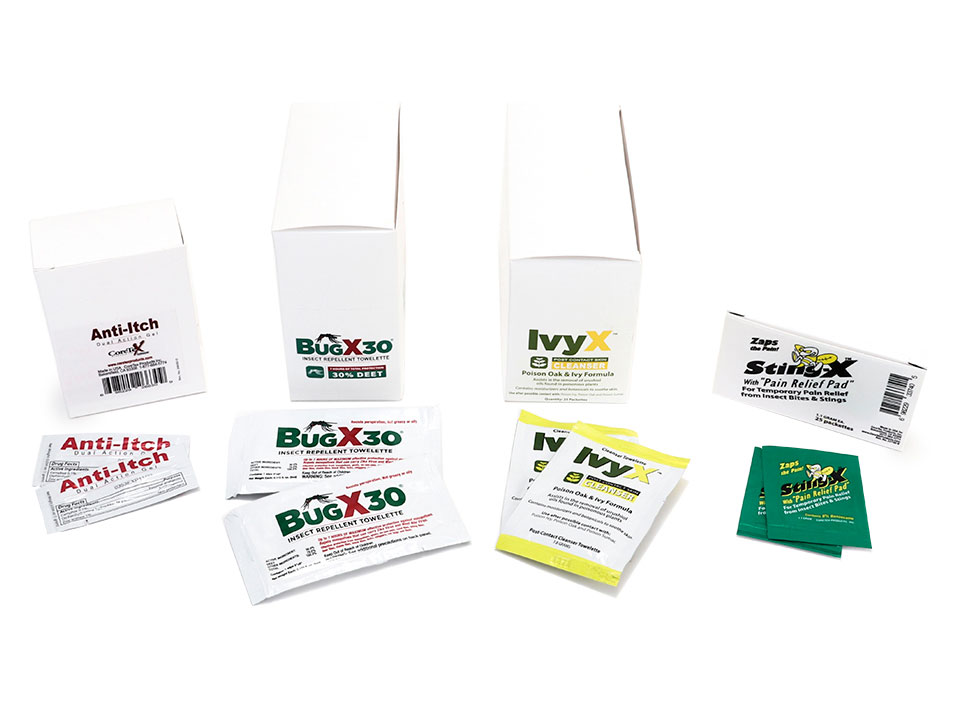 Miscellaneous Towelettes and Pouches
IvyX™ Post Contact Skin Cleanser Towelette
Starts the emulsifying process to assist in removing plant oils before they have time to cause an uncomfortable rash or blisters, common with poisonous plants
BugX™ Insect Repellent Towelette (30% DEET)
Effective for 7+ hours of protection against: mosquitos, fleas, ticks, gnats, flies, etc.
StingX™ with "Pain Relief Pad"
Relieves pain associated with bee, wasp, and other insect bites, and starts the healing process immediently
Corium Anti-Itch Foil Pack Pouch
Aids in the oozing and weeping of poison oak, ivy, and sumac

Effective on insect bites, rashes, etc.

Stops discomfort at the source by clocking the histamine that causes itch
Be the first to ask a question.