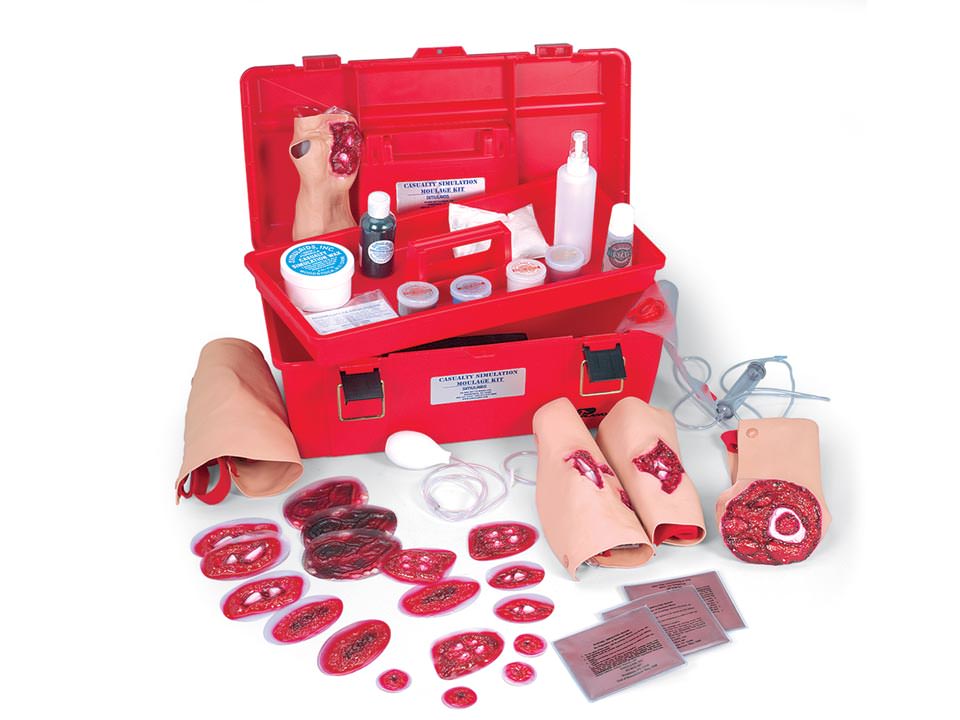 Simulaids MULTIPLE Casualty Simulation Kit
The Multiple Casualty kit was designed especially for intermediate and advanced first aid courses. It contains simulation of the most commonly found injuries and teaches students to recognize and treat these wounds.
CONTENTS:
Bleeding Strap On Wounds Complete With Reservoir Bags With Pump Assembly:
1 open amputation

1 compound (open) fracture of tibia

1 compound (open) fracture of humerus

1 sucking wound of chest

1 gunshot wound of palm

24 assorted lacerations and open fractures
Accessories:
1 bottle coagulant makeup blood

1 pkg. blood powder thickener

3 packs blood powder

1 adhesive stick

1 casualty simulation wax

1 pkg. broken Plexiglas® (simulating glass imbedded wound)

Grease paint (white, blue, brown and red)

3 spatulas

3 wood tongue depressors
Size: 21" x 12" x 10". Sh. wt. 11 lbs.
Be the first to ask a question.