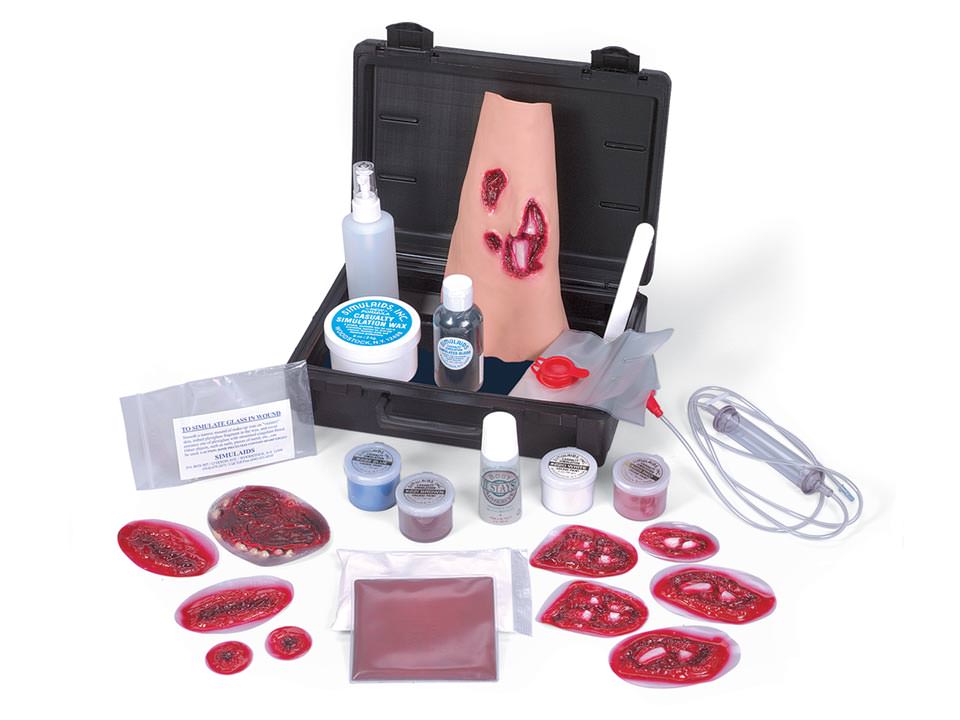 Simulaids BASIC Casualty Simulation Kit
Instructors will recognize the value of the realistic Basic Casualty Kit for introducing realism and enthusiasm into the training course. With enough material to make up several "victims", it will facilitate testing and evaluation of the students' knowledge and techniques of each injury simulated.
CONTENTS:
Wounds:
Compound fracture Tibia

12 assorted stick-on lacerations and open fractures
Equipment:
Rugged plastic case

Assembled reservoir bag and pump on Tibia

Atomizer mist sprayer
Supplies:
Coagulant makeup blood

Blood powder to make 1 gal. simulated blood

Casualty simulation wax

1 pkg. broken Plexiglas® (simulating glass imbedded wound)

Grease paint (white, blue, brown and red)

1 adhesive stick

2 spatulas

2 wood tongue depressors
Size: 15" x 10" x 5"; Sh. wt. 5 lbs.
Be the first to ask a question.