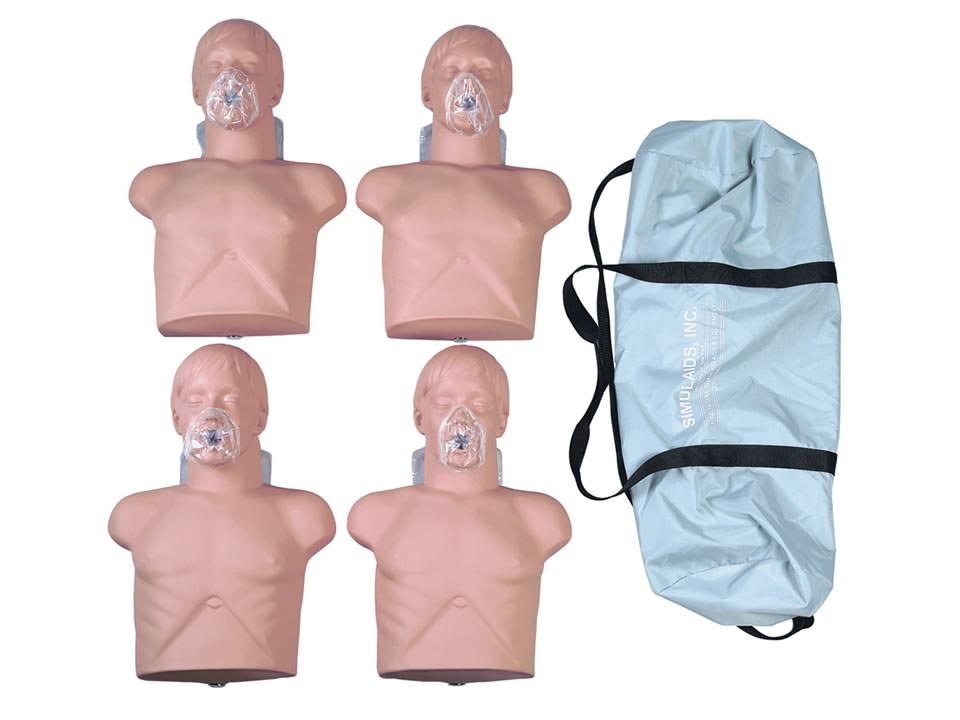 Simulaids Economy Adult Sani-Manikin
Designed with the instructor in mind. No cleaning • No disinfecting • No disassembly • Just pack and go!

This lifelike CPR manikin offers a realistic yet affordable way to provide each student with their own manikins.

Manikin features: realistic head tilt, single-use airway/lung/face shield system, simulated chest rise, palpable landmarks, and xiphoid process for reference in hand placement. The manikin is light in weight, yet durable for extended training life.
Complete with a pack of 100 lungs and a carrying case.
Can adjuncts such as Oral and Nasal Pharyngeal Airways be used on the Simulaids Economy Adult Sani-Manikan?
Anonymous- On Tuesday, 09 June 2020
No, the Simulaids Economy Adult Sani-Manikan is designed for mouth to mouth & mask to mouth breathing simulation.
Forrest U.- answered On Thursday, 11 June 2020