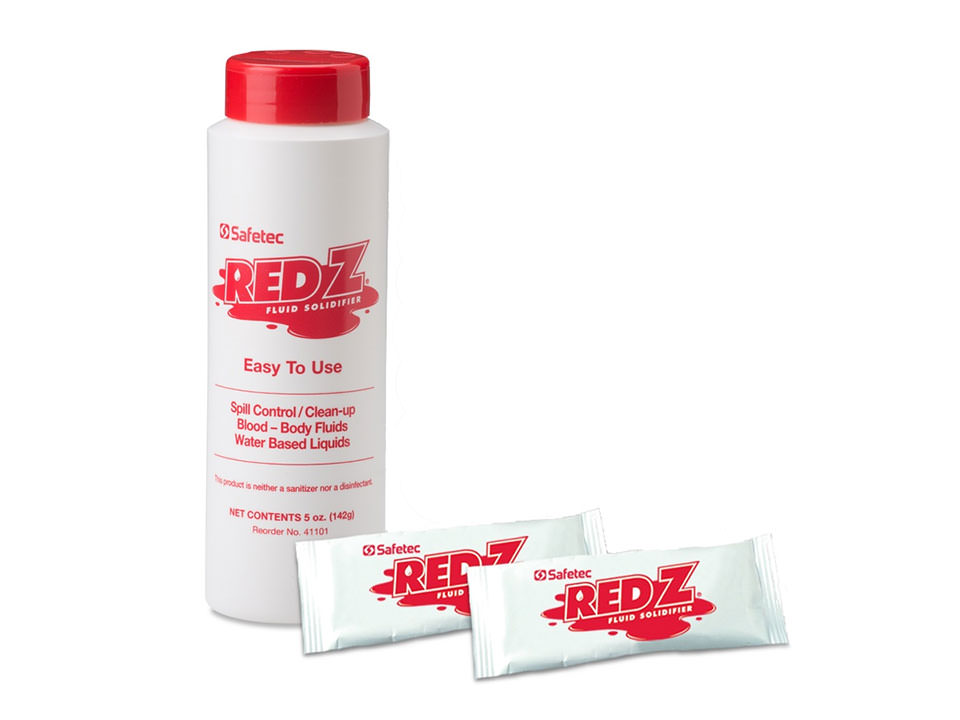 RED-Z Fluid Control Powder
RED-Z™ is a unique fast acting, simple-to-use encapsulator which will quickly solidify blood and other body fluids. 3/4 oz. of RED-Z™ will treat 1 full liter of liquid, and 5 oz. will treat an incredible 5 liters!
Eliminates splashing by solidifying and turning spills into semi-solid (gel) mass

Deodorizes spills, controls odor
Be the first to ask a question.