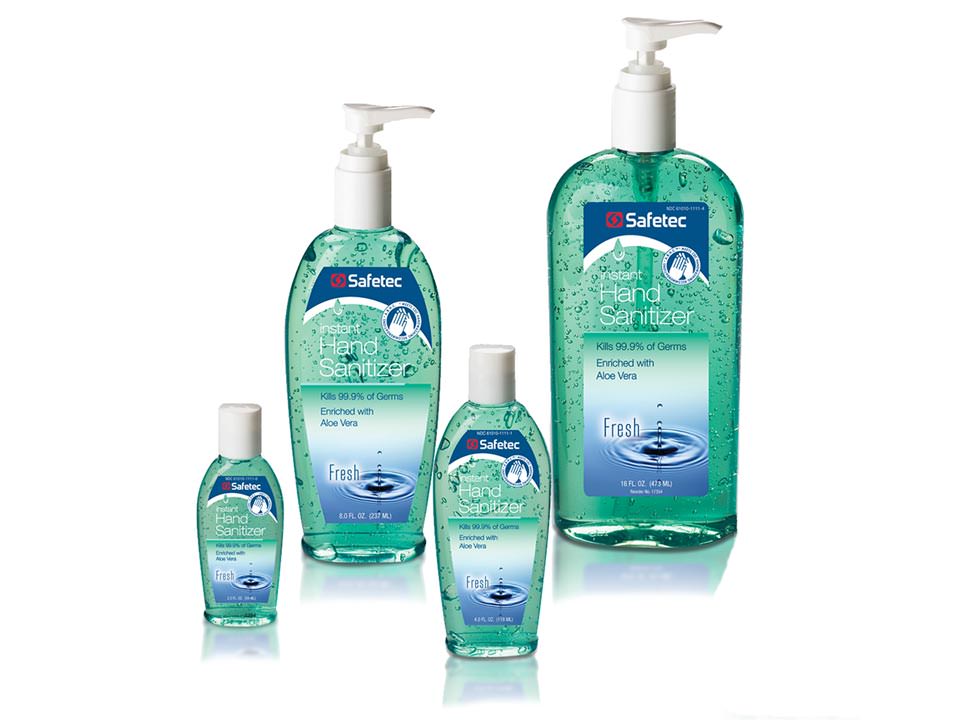 Safetec Instant Hand Sanitizer
Safetec Instant Hand Sanitizer is formulated with an enriched moisturizing agent to condition and preserve skin's health while preventing the spread of germ causing illnesses and infections. Containing 66.5% ethyl alcohol, the formula kills 99.9% of widespread germs and is scented with a pleasant fresh fragrance.
Kills 99.99% of germs in 15 seconds without the use of soap and water
Formula evaporates completely with no rinsing required
Contains aloe vera to add moisture with each use, thus encouraging frequent hand-washing to aid in reducing the risk of cross-contamination
Be the first to ask a question.