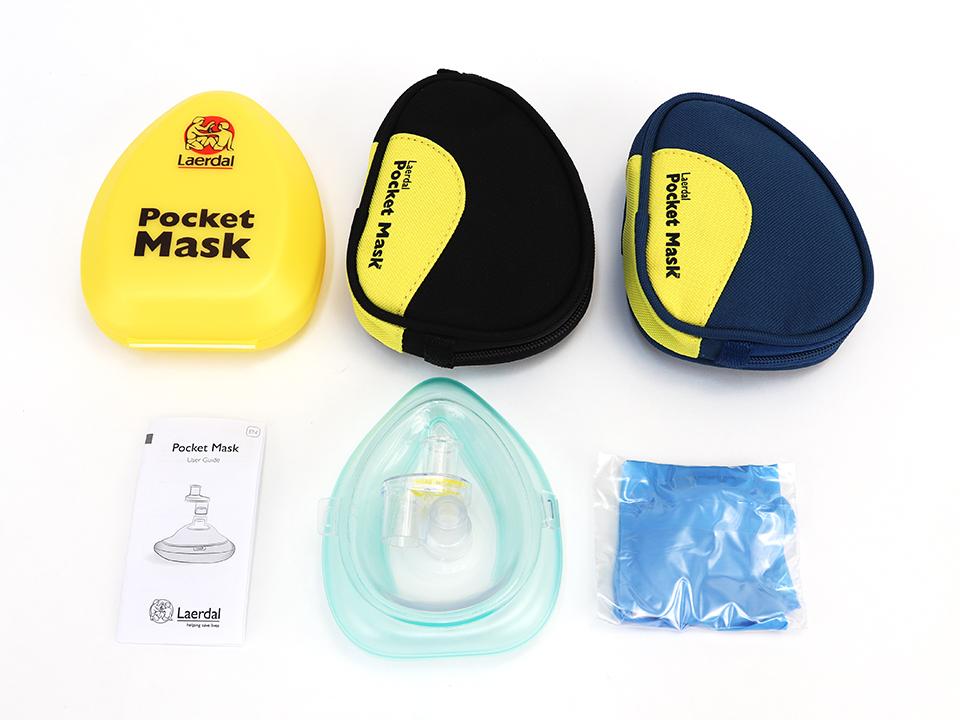 Laerdal Pocket Mask
The world's number one re-useable CPR mask for the professional rescuer and first responder offering superior protection and durability. The Laerdal™ Pocket Mask™ combines a low-resistance one-way valve with a disposable 3M™ Filtrete™ hydrophobic filter to help prevent the passage of liquids and secretions. Valve and filter act as barriers separating rescuer and patient.
Downloadable Documents
Leak-proof seal. Preinflated contoured soft vinyl cuff shapes easily to adult, child and infant facial contours.
Long life. Made of durable plastics. No leaks in cuff, even after long-term storage. May be washed in soapy water or disinfecting solution suitable for plastics.
Can I still use the Laerdal Pocket Mask if the Filter gets wet prior to use?
Anonymous- On Friday, 20 August 2021
No. Per the manufacturer, The filter used in the pocket mask is electrostatic. It uses static electricity to filter any virus, bacteria or particles. If the filter gets wet it will likely reduce its capacity to filter any gas that moves through the filter either from the patient or the rescuer. The filter is single use and can be replaced.
Forrest U.- answered On Sunday, 22 August 2021