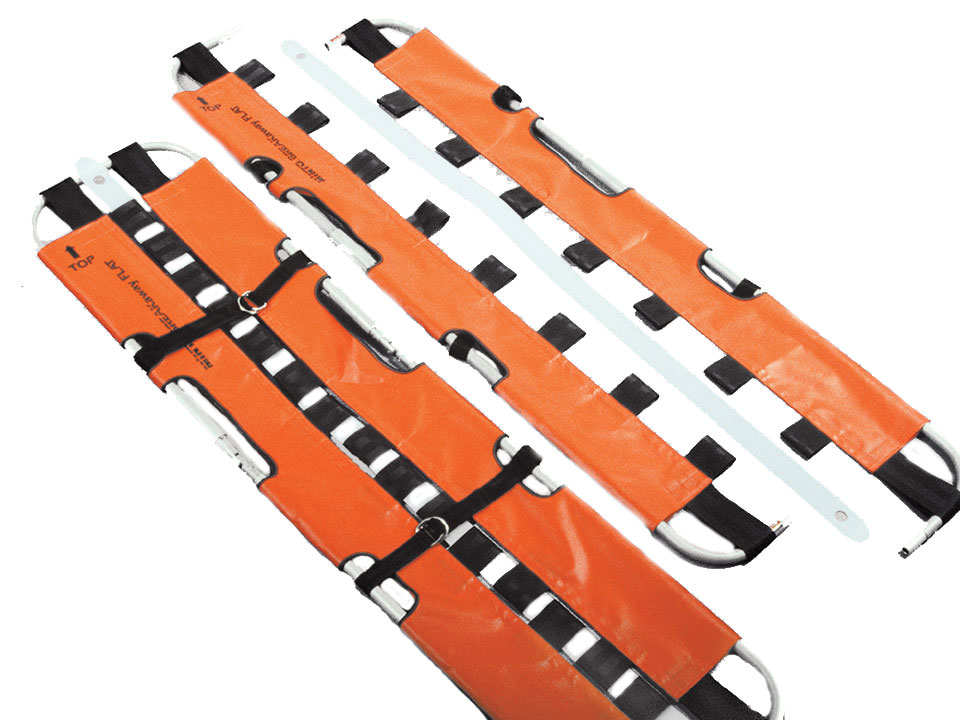 MINTO Breakaway Flats
Minto Breakaway Flats features:
Constructed of premium materials: 1" 6061-T6 aluminum alloy frame, .065 wall with 18 oz. heavy-duty orange vinyl coated polyester fabric

Static tested at over 900 lbs

Simple removal of Breakaway Flat: pull out plastic strip, pull away from sides of patient

Easily converts to semi-Fowler's Position (head elevated)

Folds for easy carry and storage

Easy to clean

73-1/2"L x 17"W, 42-3/8"L folded; 9 lbs

Includes 2 security straps
Downloadable Documents
Optional Hand-Ease handle/straps attach to the frame of any of the Breakaways and make it safer and simpler to lift. No more scraped knuckles!
How much weight can the MINTO Breakaway Flats hold?
Anonymous- On Thursday, 15 April 2021
As stated above, the MINTO Breakaway Flats are static tested at over 900 lbs.
Jim L.- answered On Thursday, 15 April 2021
How do you clean the security straps on the MINTO Breakaway Flats properly and the material that holds the plastic strip?
Anonymous- On Sunday, 13 June 2021
Please consult with your local protocols for cleaning instructions for durable equipment, such as MINTO Breakaway Flats.
Jim L.- answered On Tuesday, 15 June 2021