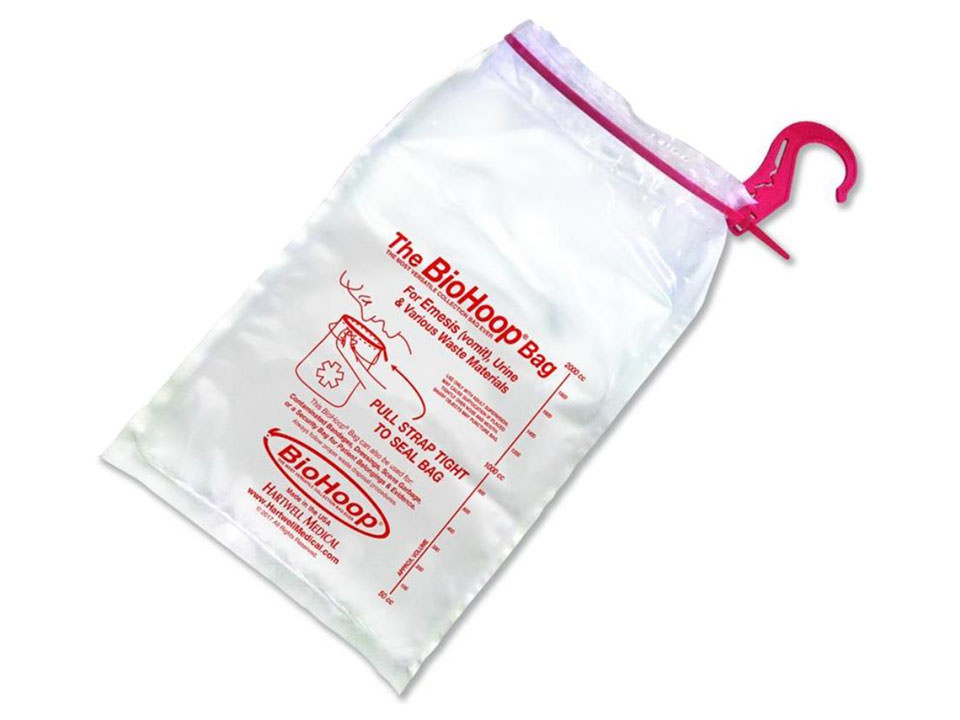 Hartwell BioHoop Convenience Bag
The Hartwell BioHoop Convenience Bags is a unique multi-function collection bag designed to serve multiple needs of a first responder. This BioHoop's cinchable strap allows for instant closure with just a pull and is strong enough to contain fluids and odor. When not used as an emesis bag, the BioHoop can alternately be used to hold patient belongings such as cell phones, jewelry, and other items that the patient may need to be transported with.
Tamper resistant

Large 8" x 13-3.4" size

Hook allows the bag to hang from gurney or wheelchair

Clear bag with graduations to easily estimate volume and contents
Downloadable Documents
Color: Clear

Capacity: 3 liters
How many 12pks come in a case/box?
Anonymous- 1 day ago
We currently sell the Hartwell BioHoop Convenience Bag one at a time, or a pack of 12. We receive them in a case of 40 packs of 12 bags for a total of 480 bags. Our Customer Care department can help with pricing if you are interested in purchasing the case size.
Dave M.- answered 1 day ago