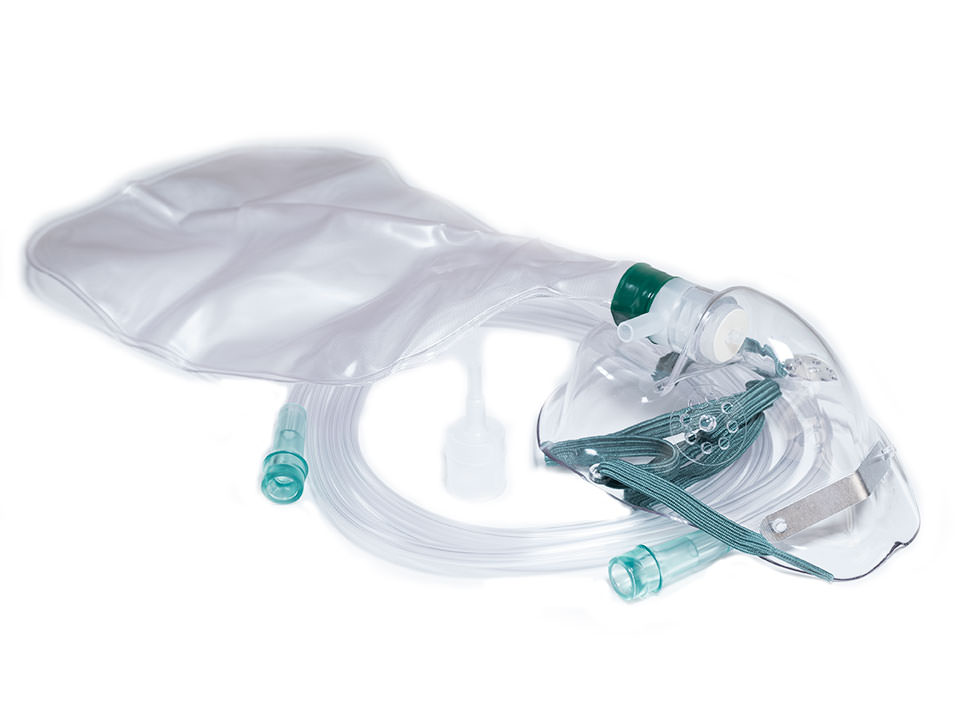 AirLife Oxygen Masks
All Airlife® high-quality disposable oxygen masks are soft, odorless, latex free and made from high grade resins.

The feathered and flash free edges and ports make for cool, lightweight comfort while reducing irritation points.

The wide elastic band with interlocking tabs and no metal clips prevent roll and provides maximum patient safety and comfort.

All masks are Under-the-Chin style and come complete with 7' 02 supply tubing.
OM-1203
High Conc. w/reservoir, Adult (Non-Rebreather, One Safety Vent Closed) 3-Way Use: Can convert to medium concentration or rebreather mask
OM-1267
High Conc. w/reservoir, Pediatric (Rebreather, Safety Vents Open)
Be the first to ask a question.