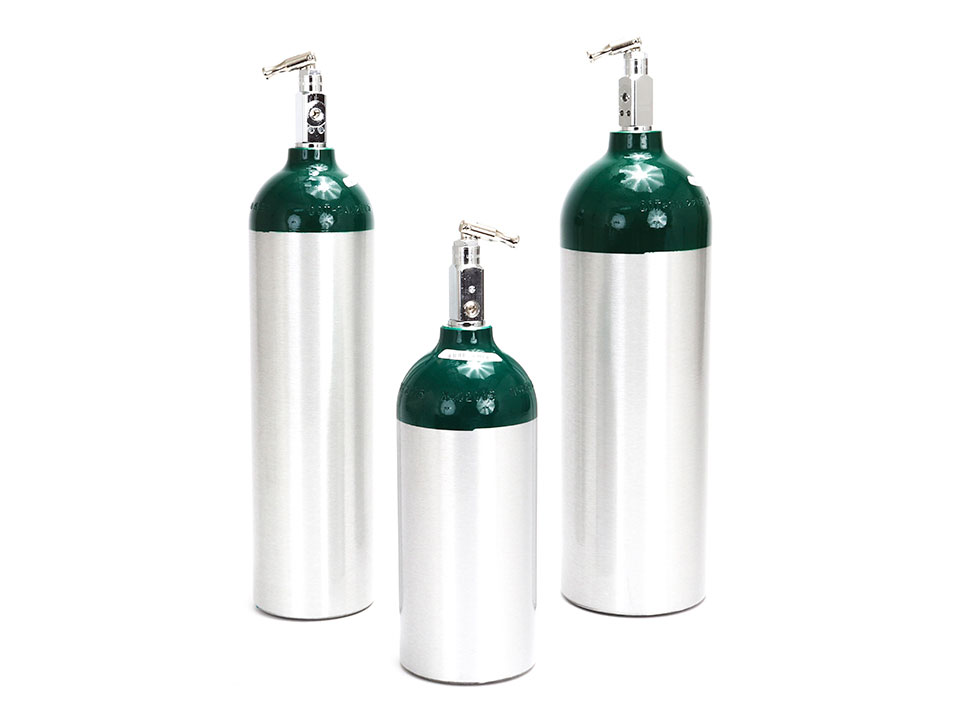 Aluminum Oxygen Cylinders
LIGHTWEIGHT-Aluminum cylinders are up to 40% lighter than steel.

DURABILITY - Aluminum cylinders absorb more impact energy and, therefore, have greater resistance to damage from rough handling or accidental dropping.

CORROSION RESISTANCE - Contaminants can't be trapped on the smooth, rustfree interior surface of aluminum cylinders.

TOGGLE™ - Folding Built-in On/Off lever eliminates need for wrench or handwheel.
Do you provide a refill or replacement service for the Aluminum Oxygen Cylinders? if so, what is the cost of the service?
Anonymous- On Wednesday, 18 September 2019
We only sell empty Aluminum Oxygen Cylinders & do not provide gas, or gas refill services.
Sara K.- answered On Friday, 20 September 2019
I am looking for 6 total Aluminum Oxygen Cylinders: 2 of the M-60 - Medical Oxygen Cylinder BUT must have Z-VALVE & I am looking for M-22(JUMBO D) & 2 of the 2.7LTR again with Z-valve.
Anonymous- On Tuesday, 18 January 2022
M-60 Aluminum Oxygen Cylinders aren't available with Z-Valves. The M-60 takes a CGA540 valve, and the Z Valve is a CGA870 (post style) valve. We do carry Jumbo D cylinders with Z Valve, they're on our website. As for the 2.7LTR cylinder, the only info I can find is that it is a designation from the UK. We only sell US cylinders. For more information, please contact our Products Department at 800-824-6016 or [email protected].
Jim L.- answered On Wednesday, 19 January 2022