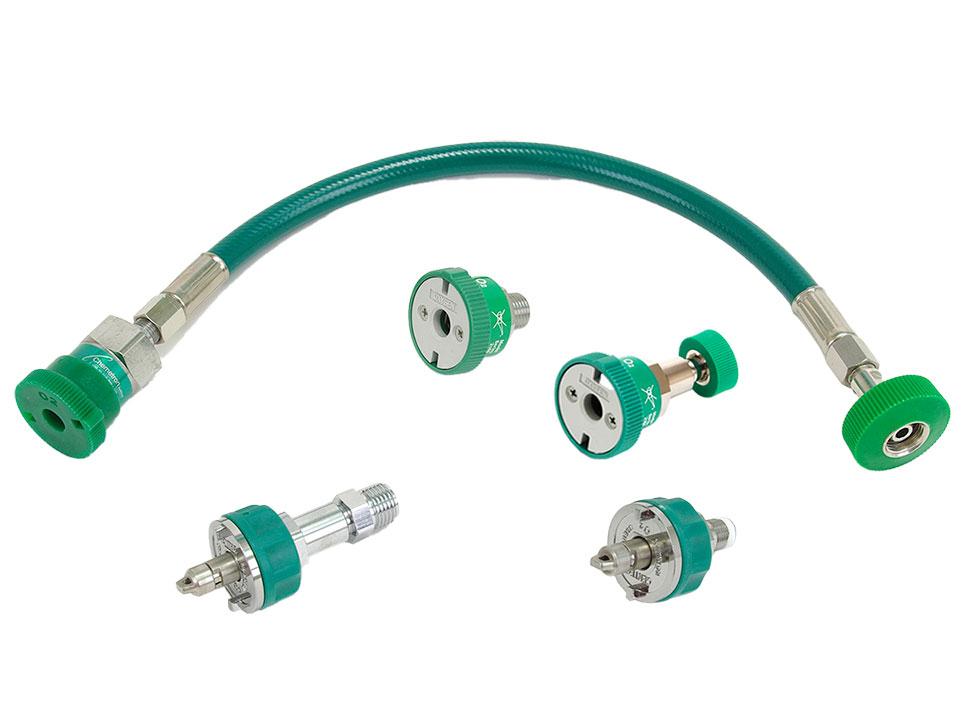 Quick Connect Diamond Adapters
OG-0801 is a male quick connect fitting with 1/8" NPT male pipe threads. Will fit most flowmeters and flow controllers.

OG-0802 is a male quick connect fitting with male DISS-1240 threads. Attaches to pressure hoses, allowing oxygen powered devices to plug into an Ohmeda style quick-connect in an ambulance or on a regulator.

OG-0804 is a female quick connect fitting with male 1/4" NPT (pipe) threads.

OG-0700A Quick Connect Pigtail is 12" of green pressure hose with a stubby Ohmeda female quick-connect on one end and a finger-tight DISS nut on the other. Designed to be attached to a DISS adapter on an oxygen regulator, allowing easy setup of a portable oxygen system for use with any device with a quick-connect fitting.
Be the first to ask a question.