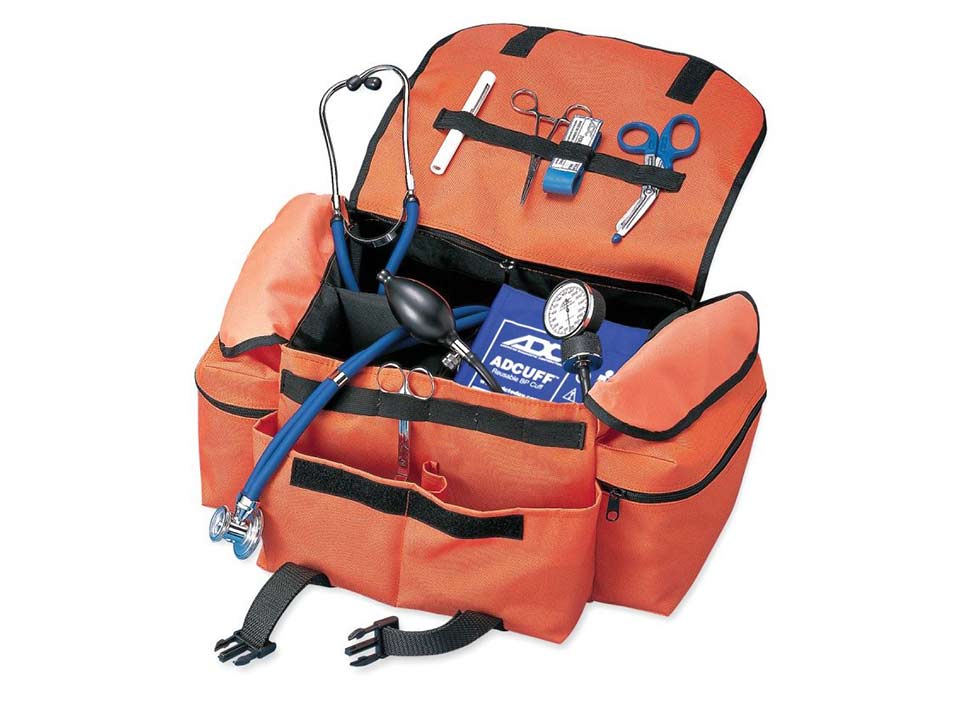 ADC Economy EMT Bag
Designed for easy access and convenient storage of essential emergency equipment and supplies. Constructed of 600 denier nylon for rugged durability. Includes a shoulder strap and handle for easy carrying. One year warranty.
Dimensions: 11"L x 7"W x 7"H.
Is the ADC Economy EMT Bag available in blue?
JOHN Y.- On Thursday, 16 March 2023
No, the ADC Economy EMT Bag is only available in orange. However, the ARSENAL 5210 Small Trauma Bag is similar and available in orange or blue. It can be seen on our website.
Jim L.- answered On Thursday, 16 March 2023