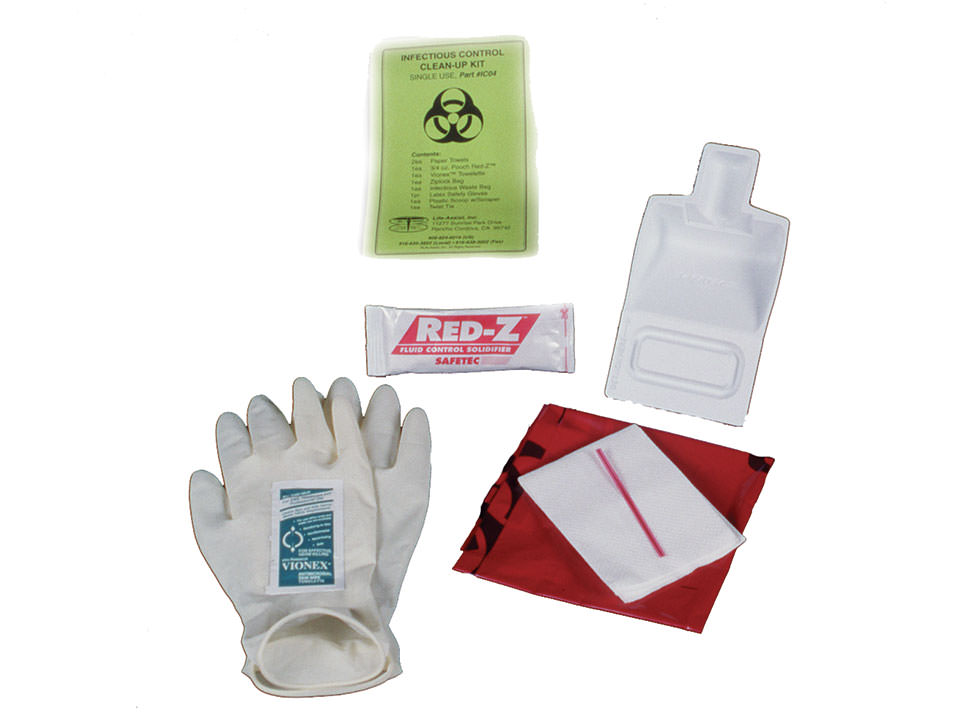 Infectious Control CleanUp Kit
The Infectious Control Cleanup Kit was designed with the help of working EMS professionals to be a compact, economical kit, containing all items necessary for safe and efficient cleanup.
Contents:
1 - Plastic Scraper
2 - Gloves, Large
1 - Red-Z™, 3/4 oz. Pouch
1 - SAFETEC p.a.w.s.™ Towelette
1 - Infectious Waste Bag w/tie
2 - Paper Towels
Be the first to ask a question.