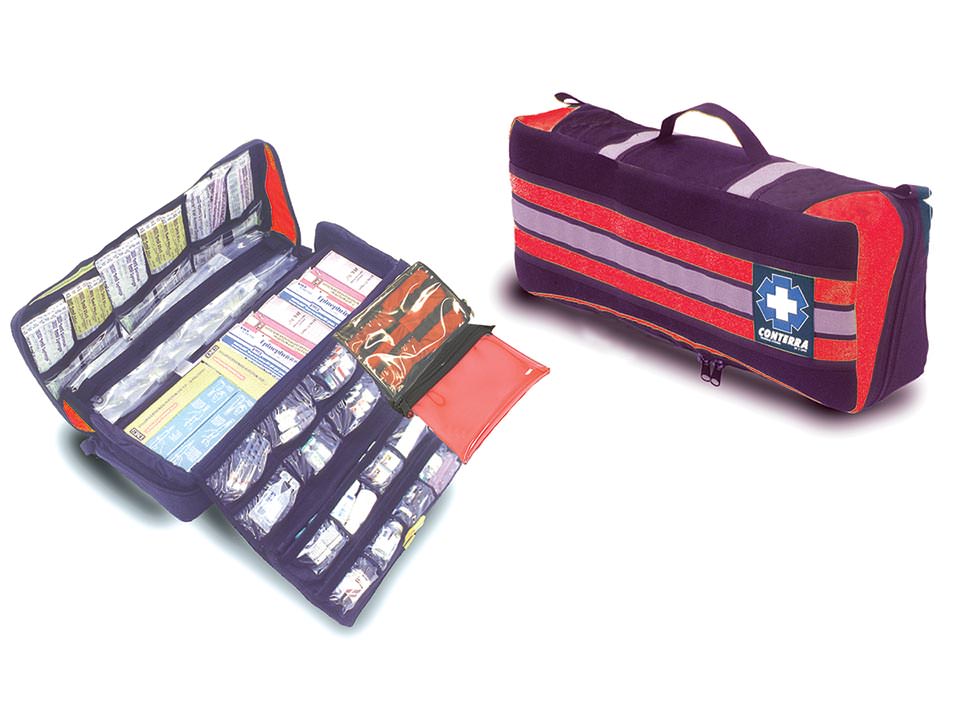 Conterra MED PRO XL Case
The Med Pro™ XL is the big brother to Conterra's Med Pro™ Case. It is built to hold a large assortment of drugs in an incredibly small space.

When unzipped, the pack holds itself open to reveal a padded space for pre-loaded medications, a zippered compartment for large syringes and 250ml solution bags, as well as an elasticized organizer for smaller syringes.
Red/Black 23" x 5.5" x 8"
The fold out inner module sports a 15 pocket medication organizer, which is elasticized, padded, and armor plated with Corex plastic to offer a high degree of protection for your more fragile meds. The Med Pro XL™ also has a removable zippered storage compartment as well as a lockable area for controlled meds, complete with its own paperwork pouch!
CONTENTS ARE SOLD SEPARATELY
Be the first to ask a question.