All Risk Triage Tags
FEATURES:
Waterproof / Blood Proof

Bar Code for Tracking & Property ID

Evidence Identification

Presence of Contamination

Primary & Secondary Decon

Blast Injury Indicator

Tourniquet Applied
All Risk Triage Tag Overview Video
Learn how to use all of the features of the All Risk Triage Tags, including evidence identification, military bar coding, and the S.T.A.R.T. triage prompter.
Be the first to ask a question.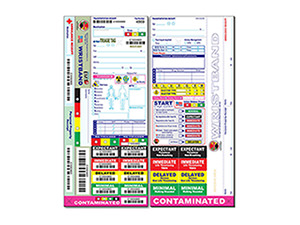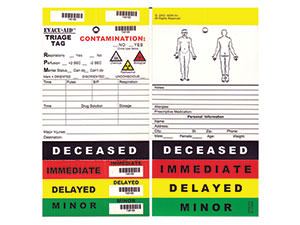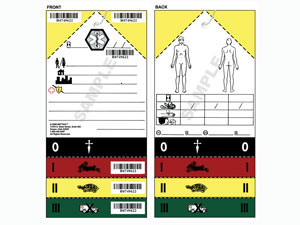 View all similar products