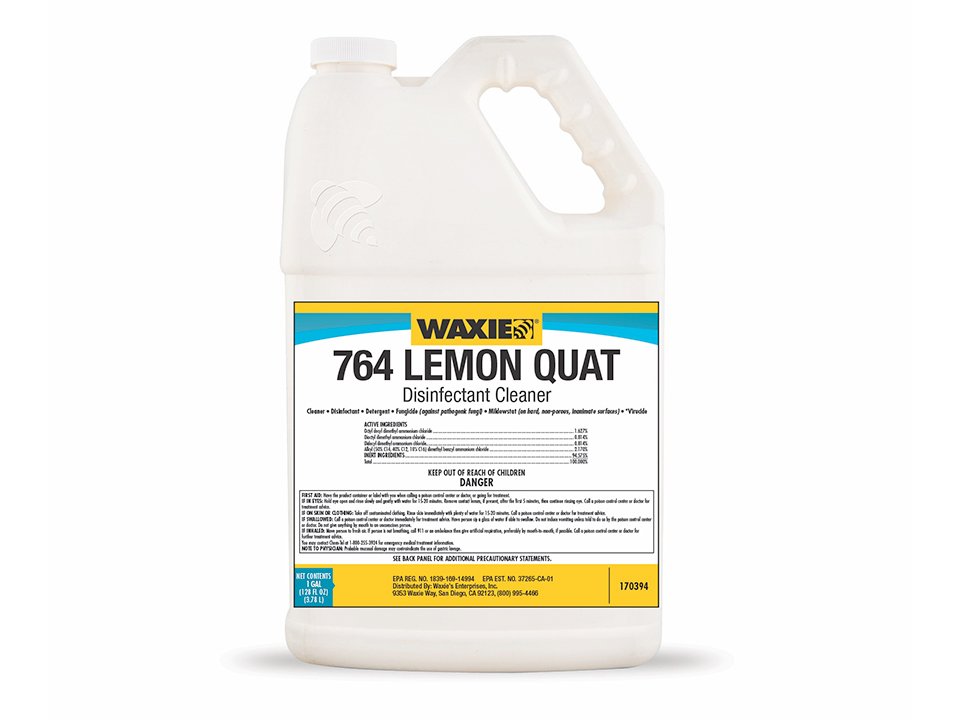 Waxie 764 Lemon Quat Disinfectant Cleaner
Waxie 764 Disinfectant Cleaner is a phosphate-free, safe for surfaces, formulation designed to provide effective cleaning, deodorizing, for hospitals and first responders. This one step disinfectant is effective against a broad spectrum of bacteria, is virucidal (including HIV-1, HIV-2, HBV and HCV) and inhibits the growth of mold and mildew and their odors when used as directed.
Be the first to ask a question.