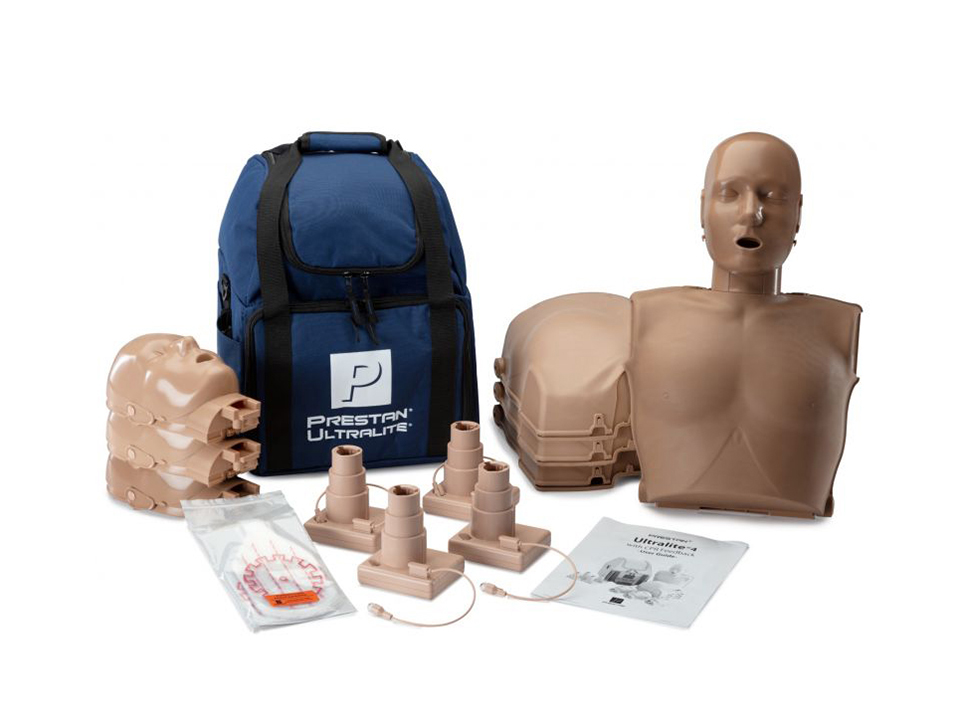 Prestan UltraLite Series Manikins
Prestan Ultralite Manikins are easy to set up with stackable torsos and heads. Compact, lightweight & convenient for on the move training.
Compliant with current industry standards, including AHA Integrated Feedback Directive

Visual rate monitor along with an audible clicking sound for correct compression depth

Simple install of face shield and lung bags

Available in medium, dark or diversity skin tones
Be the first to ask a question.