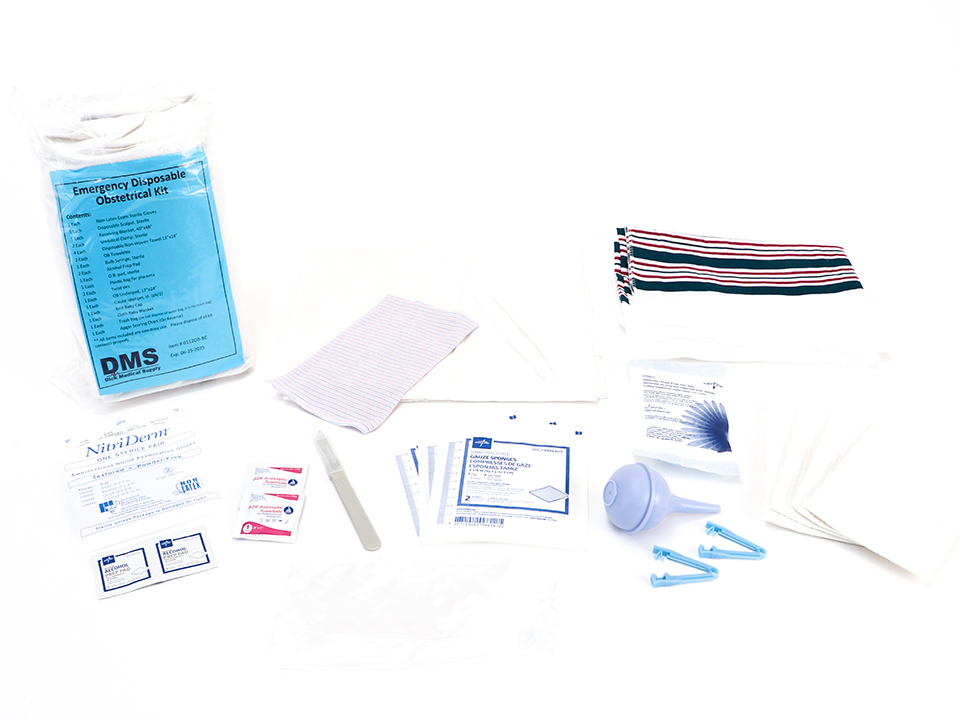 Obstetrical Kit (OB) with Cap and Blanket
The OB Kit with Cap and Blanket offers all the essentials in one convenient kit.
Includes APGAR scoring chart

Outter bag serves as waste bag for easy cleanup
See complete content list below in the More Information section
Complete Content List:
Non-Latex Exam Sterile Gloves
Disposable Scalpel #22, Sterile
Receiving Blanket, 40"x48".
Umbilical Clamp, Sterile,
Disposable Non-Woven Towel 13"x18"
OB Towelette
Bulb Syringe, Sterile
Alcohol Prep Pad
O.B. pad, sterile
Plastic bag for placenta
Twist ties
OB Underpad, 17"x24"
Gauze sponges, sterile (pk/2)
Knit Baby Cap,
Cloth Baby Blanket
Trash Bag (Do not dispose of outer bag, it is the trash bag)
Apgar Scoring Chart (On Reverse)
Be the first to ask a question.