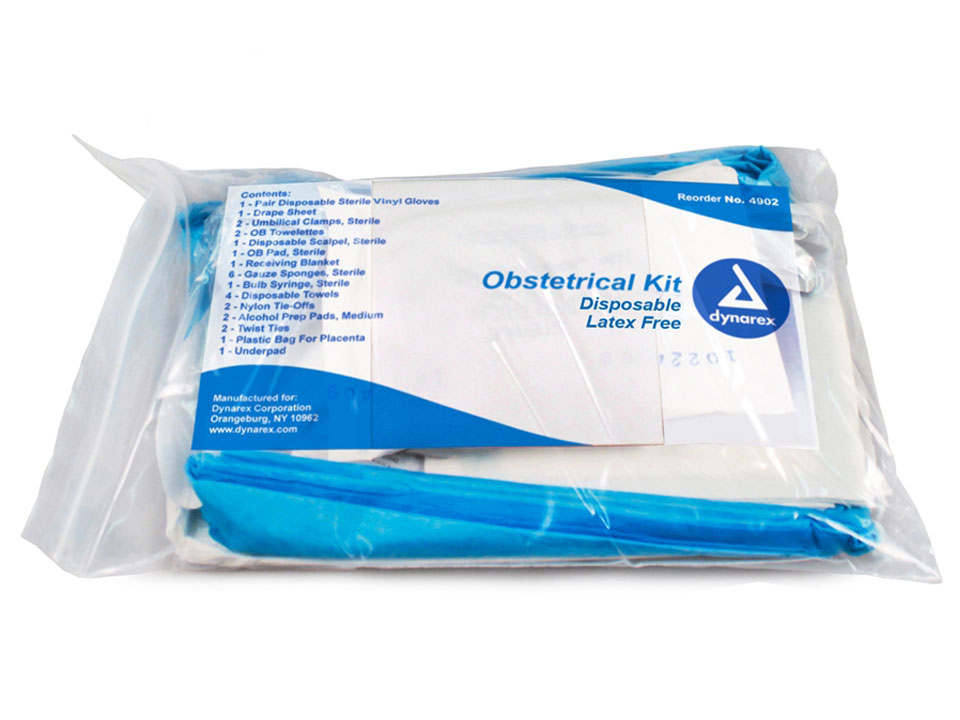 Dynarex OB Kit
Dynarex Obstetrical Kits are used to help deliver babies in emergency situations and include essential items a pre-hospital delivery may require.
Includes: 1-Pair Sterile nitrile exam gloves; 6-Sterile gauze sponges; 1-Underpad; 1-Sterile bulb syringe; 1-Sterile disposable scalpel; 2-Sterile umbilical clamps; 1-Sterile o.b. pad; 2-Alcohol prep pads, medium; 1-Drape sheet; 1-Plastic bag to hold placenta; 1-Receiving blanket; 2-Sterile o.b. towelettes; 4-Disposable towels; 2-Twist ties; 2-Nylon tie-offs
Be the first to ask a question.